This simple self-care practice is a wonderful addition to any skin care routine. Formulated with hand-picked flower petals, bursts into a refreshing surge of cleansing hydration upon steaming to instantly achieve hydrated and soothed skin. With continued use, skin is revitalized for a healthy-looking complexion.
• Calms your nerves with herbal
• Hydrates and oxygenates your skin
• Loosens and unclogs pores
• Control acne breakouts
• Get rid of eye bags and dark circles

Directions: Use only after cleansing skin. Pour hot water over a generous handful of herbs in a wide bowl. Cover your head with a towel, ensuring no steam will escape. Spend 5-10 minutes in meditation, a time to re-focus or even get lost in your thoughts while enjoying this therapeutic herbal aromatherapy. Rinse face with water after completing your steam and wipe clean with face cloth. Best results when used with the our skincare routine
Exclusively Available for Two Skin Type!
All Skin Type
Key Ingredients :- Roman Chamomile, Rose Petals, Calendula, Lavender, Rosemary, Green Tea, Fennel Seed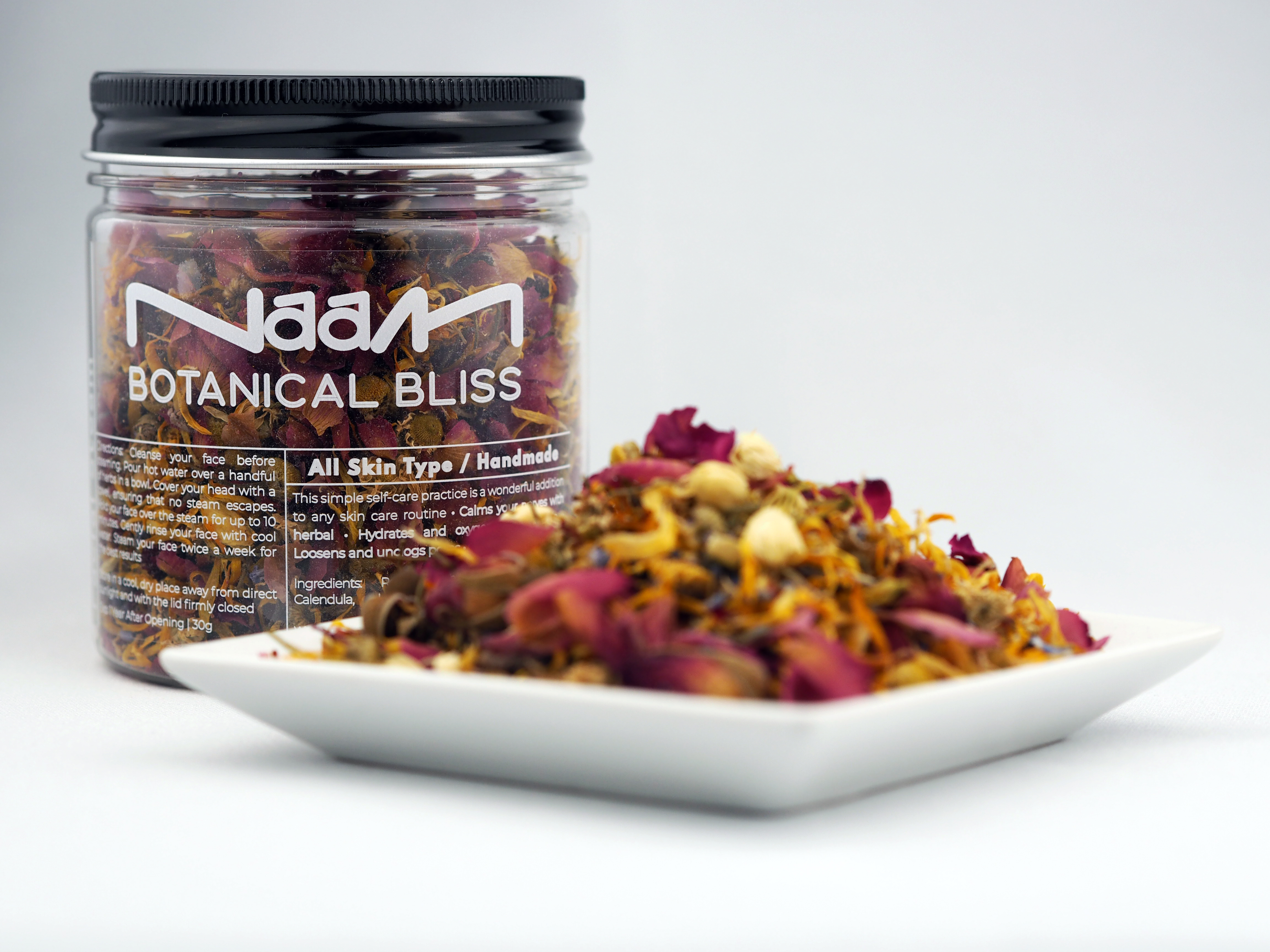 Oily Skin Type
Key Ingredients :- Calendula, Lavender, Green Tea, Roselle, Rosemary, Fennel Seed, Clove, Jasmine Flower