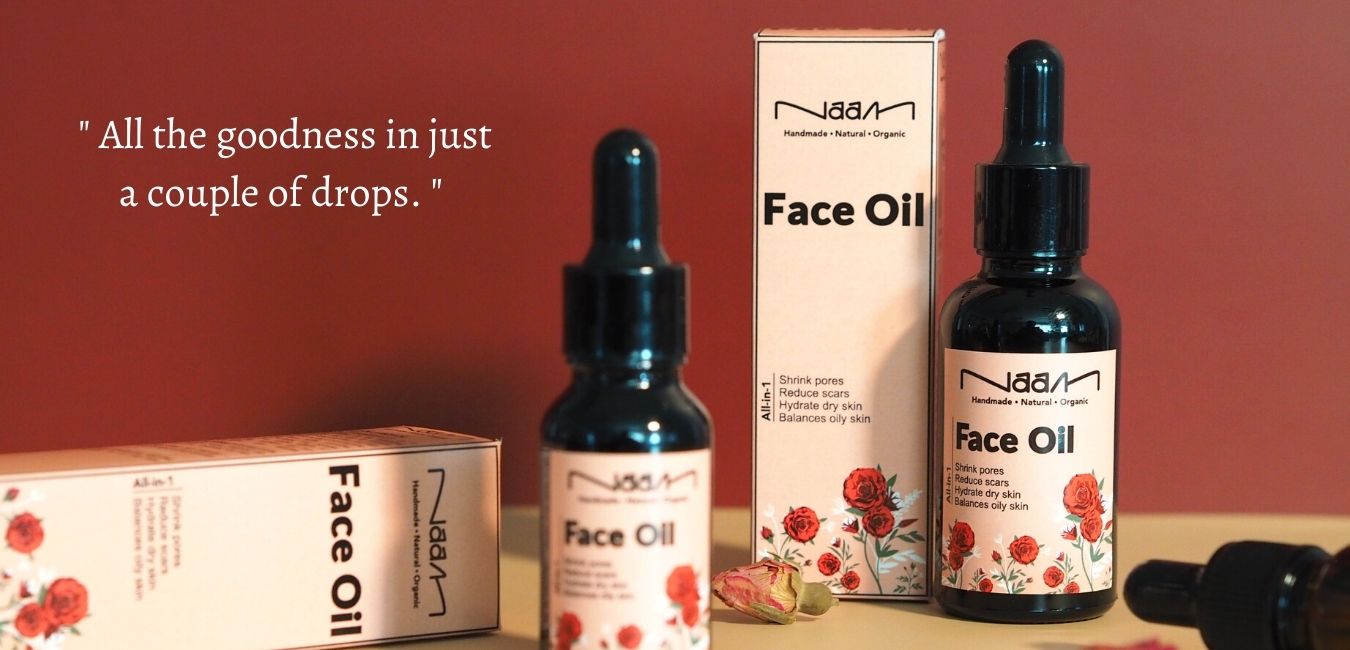 Face oils are specially tailored to work with your natural skin oils.
Our skin naturally produces oils and lipids, which help prevent water loss to keep it hydrated and elastic.
Face oils help to keep your skin balanced and add an extra level of protection while keeping sebum at bay – a slippery slope that can lead to acne. NAAM Face Oil includes a range of plant-based potent ingredients. Hence, the benefits are endless.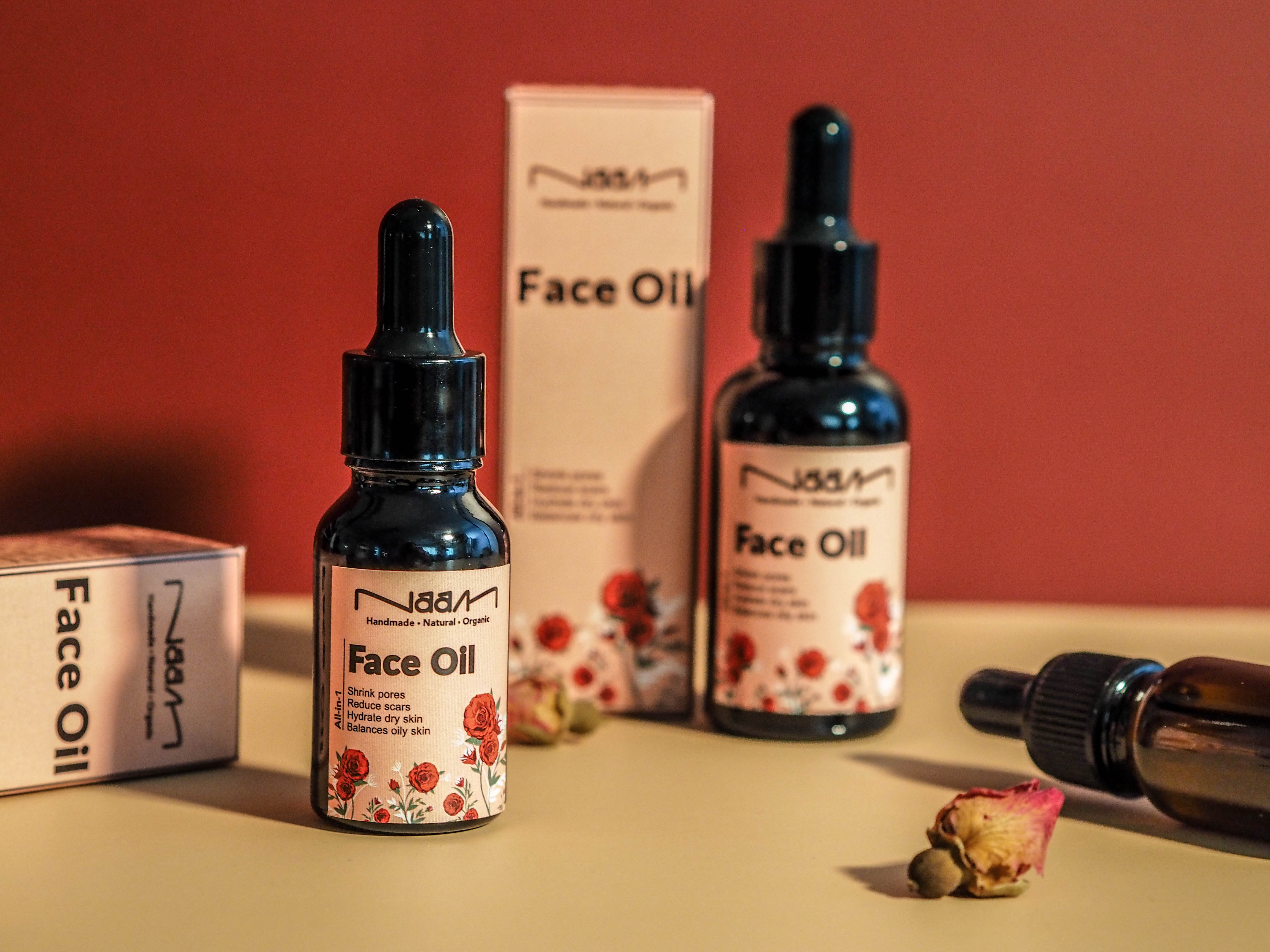 While they're predominantly known for their hydrating properties, we're here to shout from the rooftops that face oil is the one product that can actually treat your skin issues, while giving you the radiant face of your dreams. And yes, every single skin type can use it!