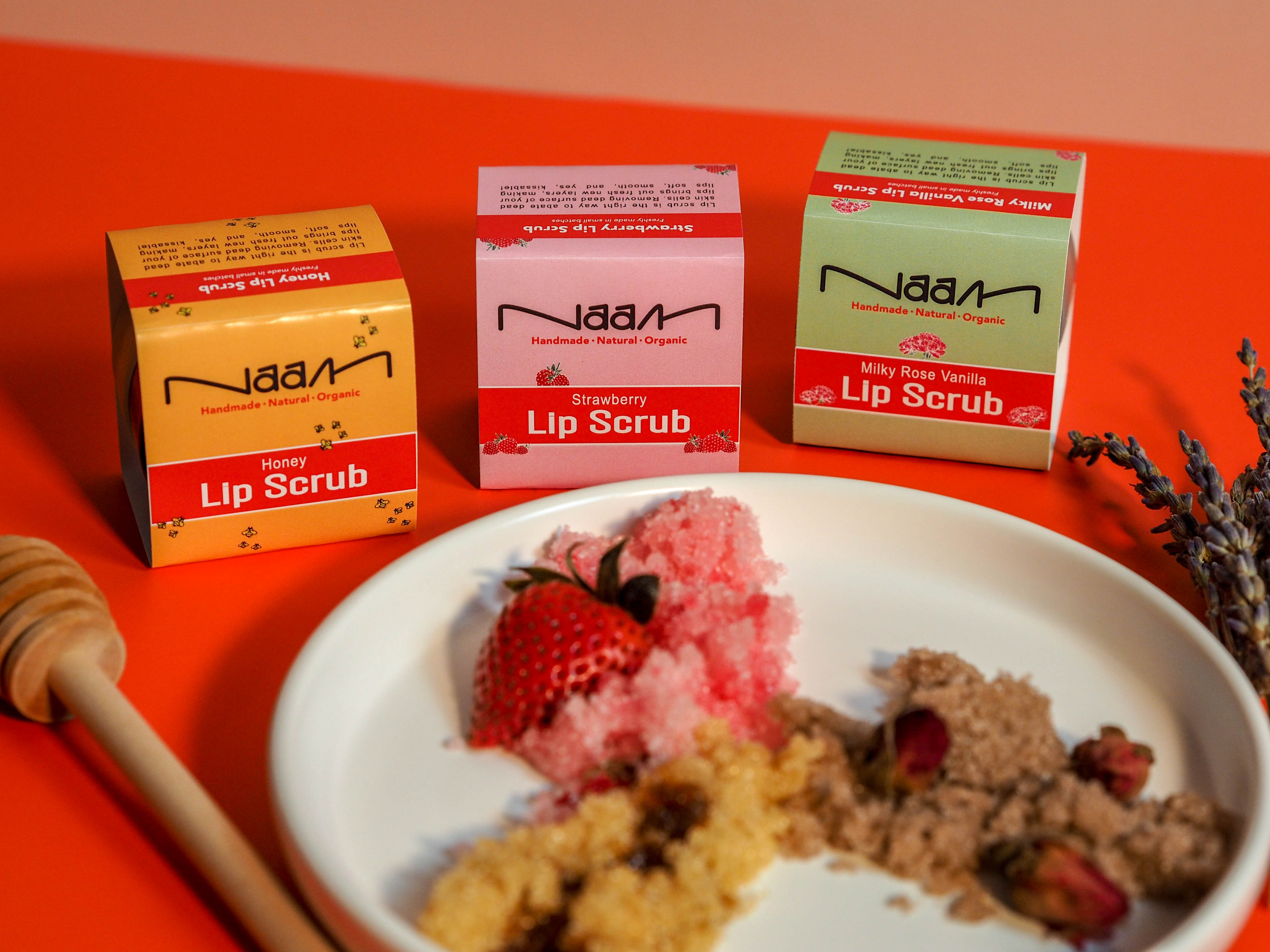 Scrub it off,
your pink lip.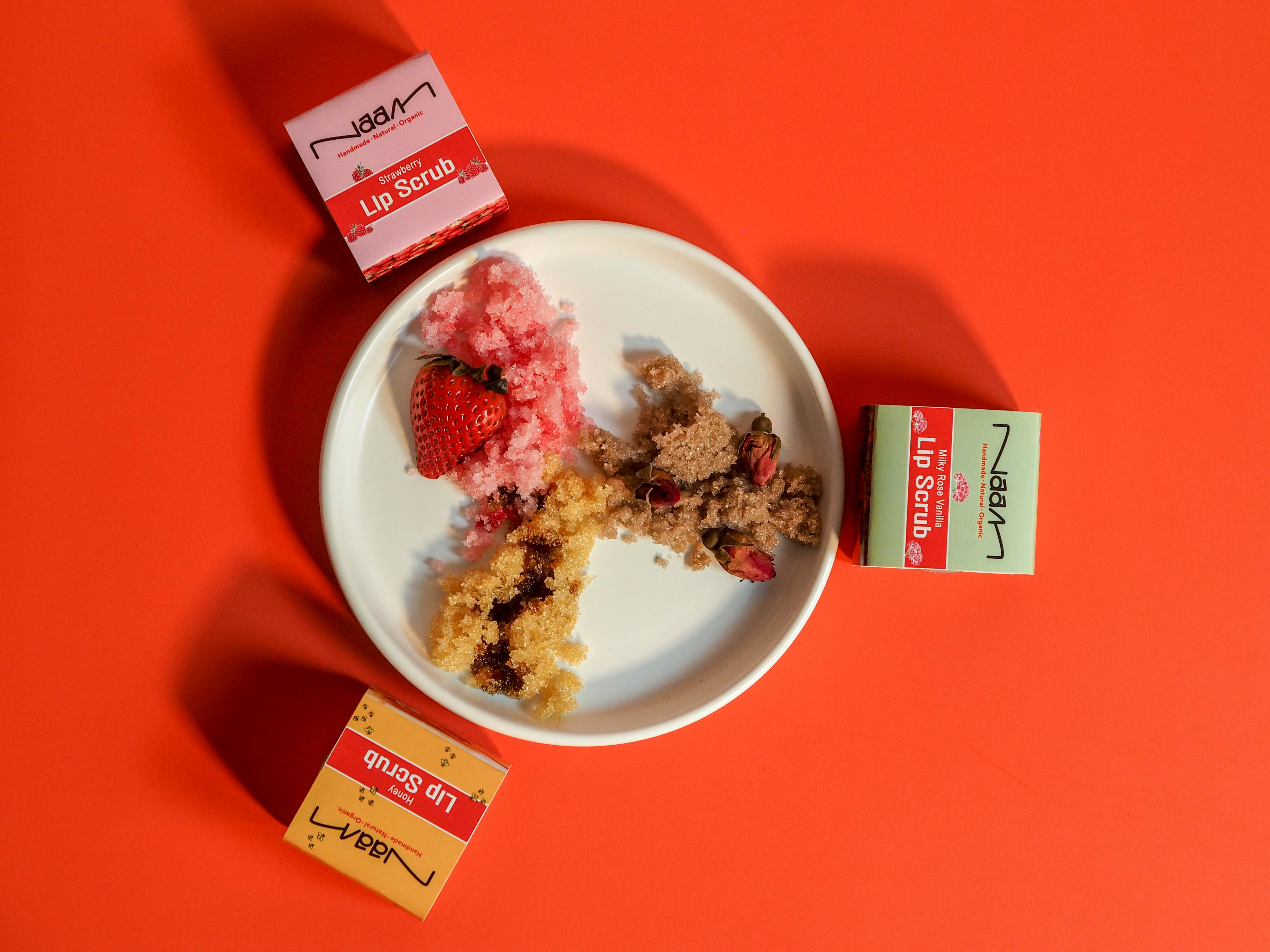 Our lips are not only a visual focal point of our faces, but they're also particularly sensitive. When they're uncomfortable, everything including eating, talking and kissing is affected.
One way to maintain the delicate skin framing our mouths is to exfoliate away dead, flaky cells.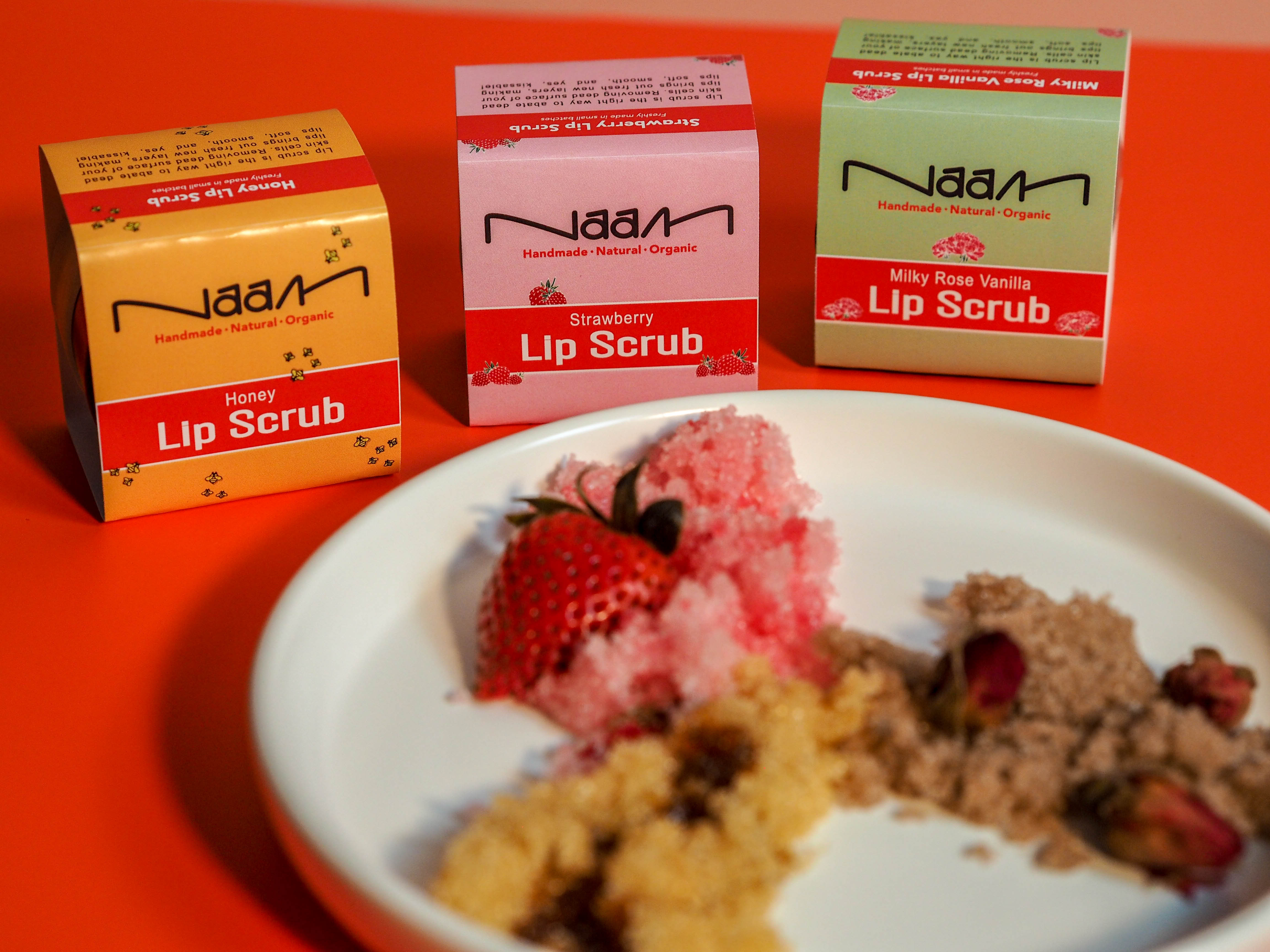 Exfoliating with a lip scrub is good for softening and smoothing lips before applying lipstick, or when your lips are dry and peeling from cold wind or prolonged sun exposure.
After scrubbing lips, it's important to follow up with a repairing lip mask. Our lip mask seals in moisture to soothe, soften, and rehydrate skin's outer layer, and facilitates sealing in moisture.