Turmeric Face Soap
Sale price

RM 17.50

Regular price

RM 0.00
Share
The truly all-natural cleanser for a fresh, clean and happy skin
Having turmeric powder and red sandalwood powder as its main ingredients, NAAM Turmeric Face Soap is rich with anti-inflammatory and antioxidant properties. This all-natural vegan handmade soap is best for Acne Skin Type.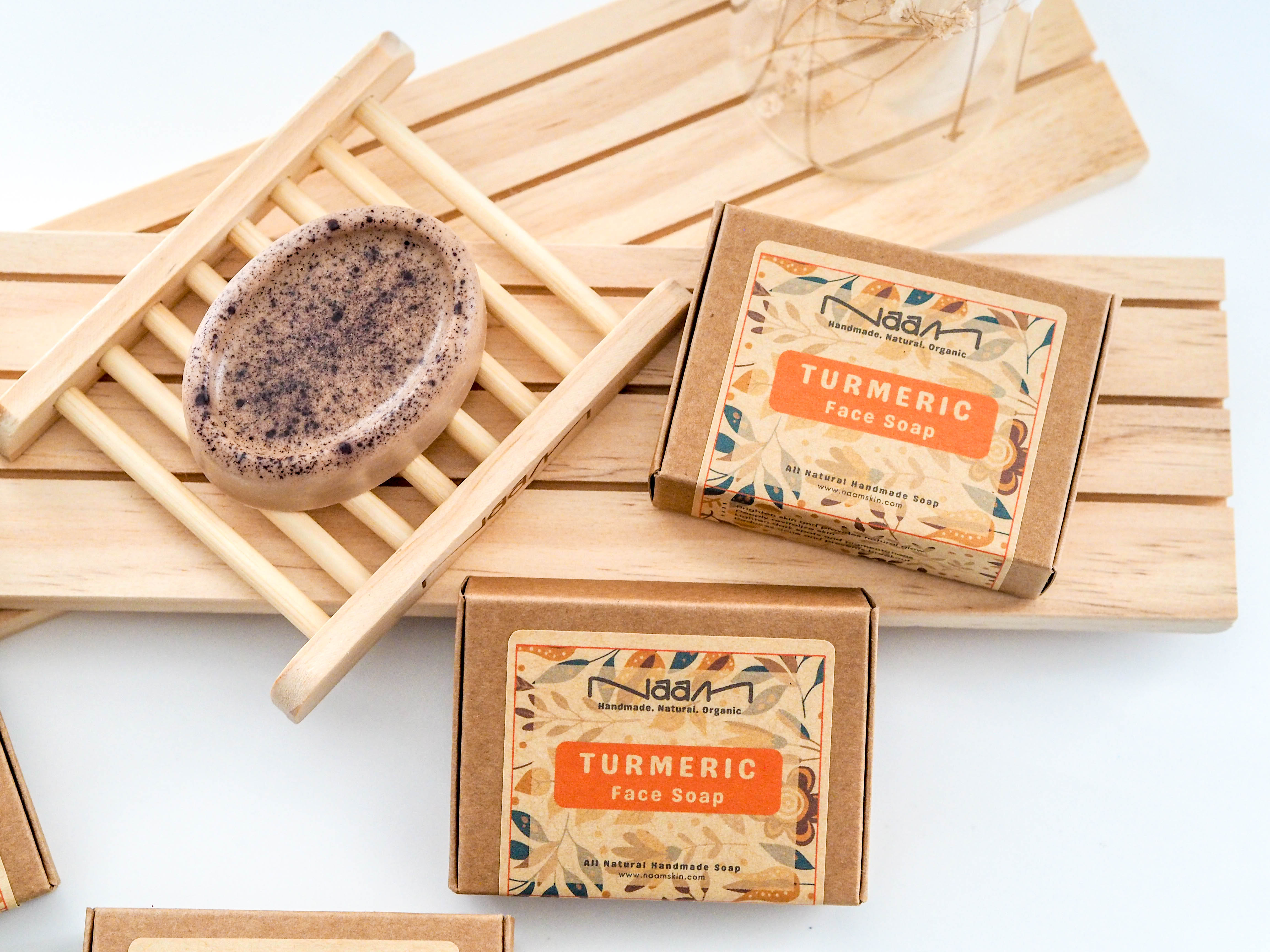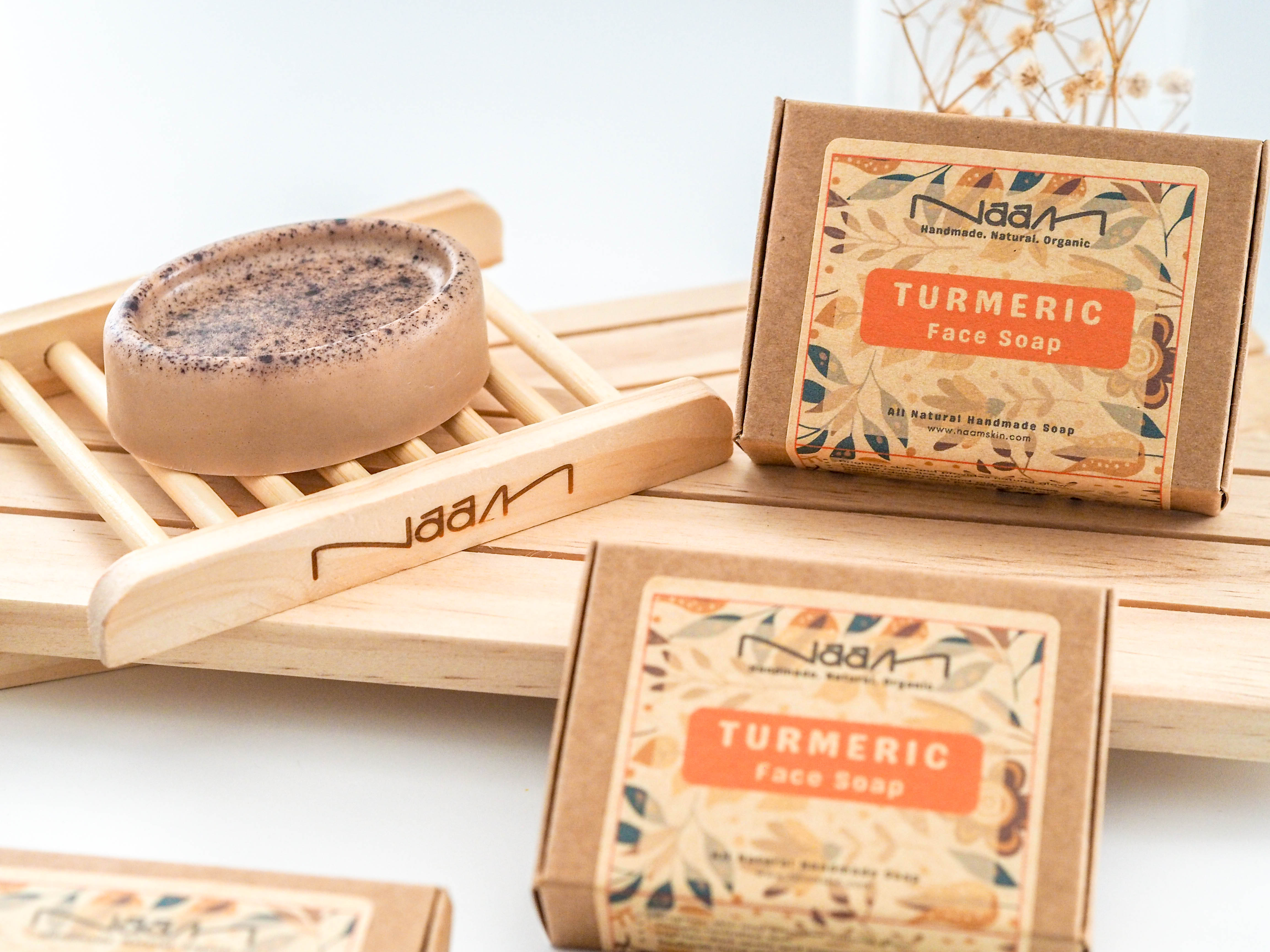 Turmeric, the sunset yellow spice - anti-inflammatory, anti-microbial, and antioxidant properties
These properties help to heal the wound, prevent breakouts and lessen active ones also help to fight against eczema and psoriasis. Curcumin, a powerful antioxidant component in turmeric; brightens, improves skin complexion, and rejuvenates dull-looking skin bringing out its natural glow.
Red Sandalwood powder improves uneven skin tone and soothing suntan
This natural beauty ingredient not only cleans uneven tan, but also protects the skin from further sun damages. Red sandalwood powder soaks up excess oil and reduces the secretion of sebum in your skin, thereby keeping it grease-free throughout the day.
Active Ingredients
Jojoba Oil. Aloe Vera Liquid. Turmeric Powder. Red Sandalwood Powder. Tea Tree Oil.
How to use
Wet your face with lukewarm water. Lather soap in hands. Massage lather onto skin with a gentle, circular motion. Rinse off with lukewarm water.
Exp: 1 Year After Opening + 50g + www.naamskin.com