Honey Oats Body Soap
Sale price

RM 14.00

Regular price

RM 0.00
Share
The simple, all-natural cleanser for fresh, clean, and happy skin
Natural Raw Honey and Oats are famous for its natural antioxidant and humectant properties, making this soap a gentle natural cleanser, great for dry sensitive skin. ( Best for Sensitive Skin Type )
Wrap your skin in hydration with NAAM Honey Oats Body Soap
The enzymes present in honey enable it to easily seep into the skin while conditioning it and softening it from within. Keep skin feeling smooth and hydrated with these amazing softening and moisturizing properties.
Formulated with shea butter - this creamy wash also protects skin against ultraviolet radiation and aging signs
Shea butter acts as a natural sunscreen by providing protection against the ultraviolet radiation of the sun. Shea butter also improves the production of collagen in the skin. Thus, its application restores the natural elasticity of the skin. Restored elasticity also ensures reduced wrinkles and blemishes.
Best Choice for sensitive skin
Shea butter is considered an excellent moisturizer for eczema, psoriasis, and dermatitis because of its efficacious emollient and humectant properties. The anti-inflammatory properties of shea butter can be employed for lessening the swelling and itching. Doctors often recommend shea butter to people suffering from these skin ailments as it is safe and well-tolerated.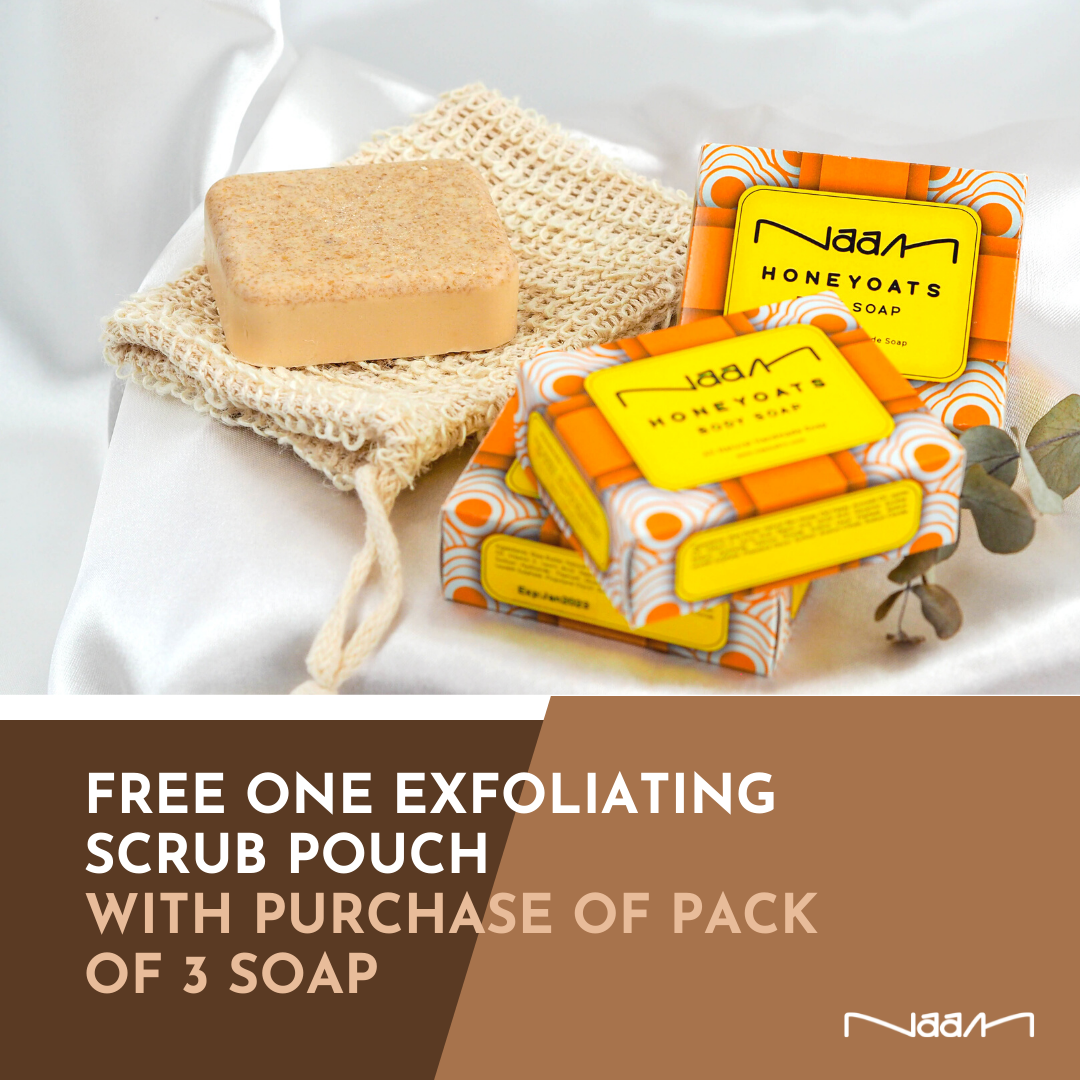 Active Ingredients
Shea Butter + Natural Raw Honey + Oat Flakes + Avocado Oil + Jojoba Oil
How to use
Lather between hands with water, and apply generously to body. This soap is gentle to be used everyday.
Exp: 1 Year After Opening + 95g + www.naamskin.com