Neem Acne Body Soap
Sale price

RM 17.00

Regular price

RM 0.00
Share
The simple, all-natural cleanser for fresh, clean, and happy skin
This amazing soap is light and treats acne effectively. It contains Neem oil and Neem bark powder as its active ingredients. Eucalyptus oil is added which acts as a natural sunscreen. ( Best for Body Acne and Oily Skin Type )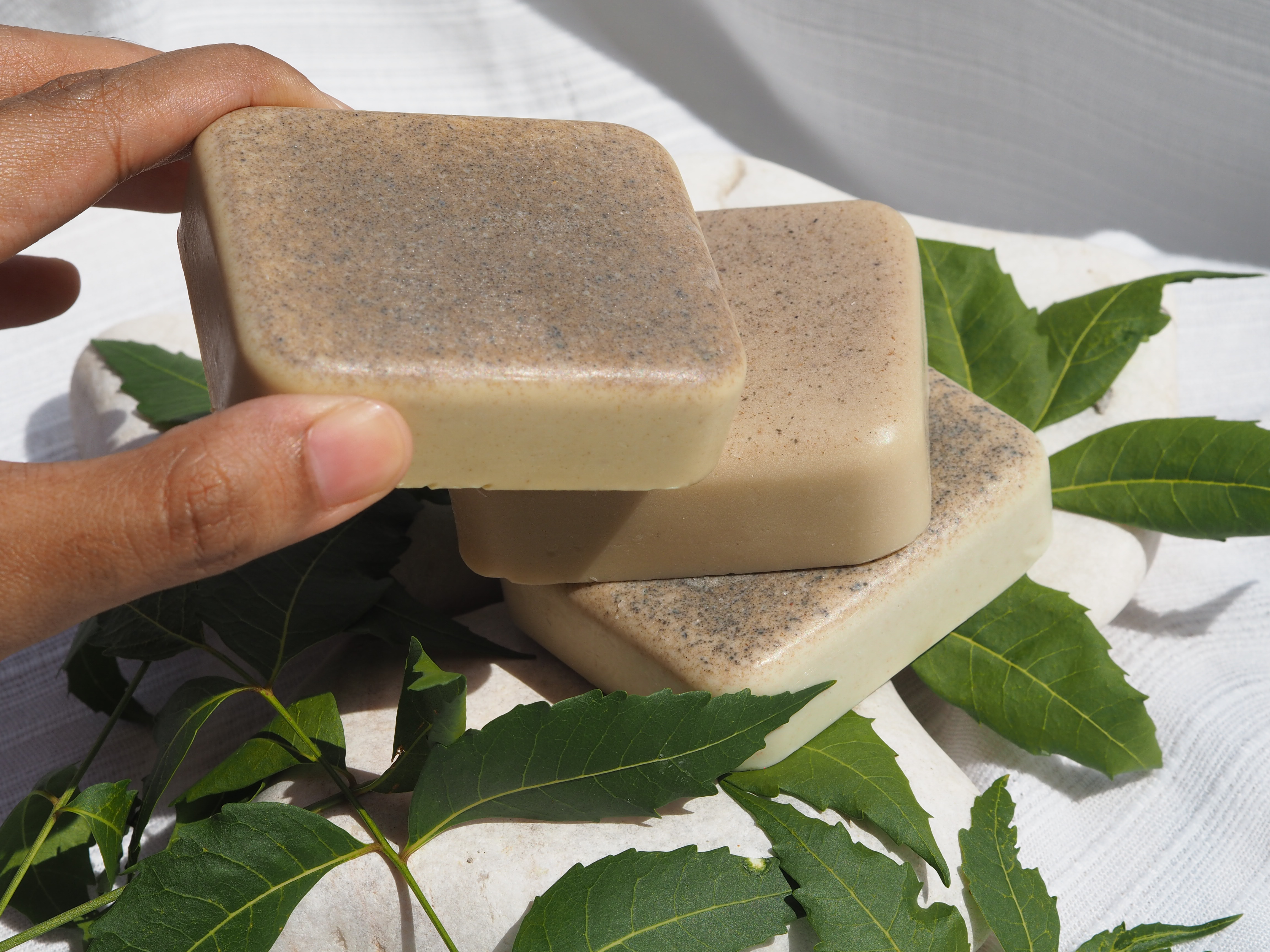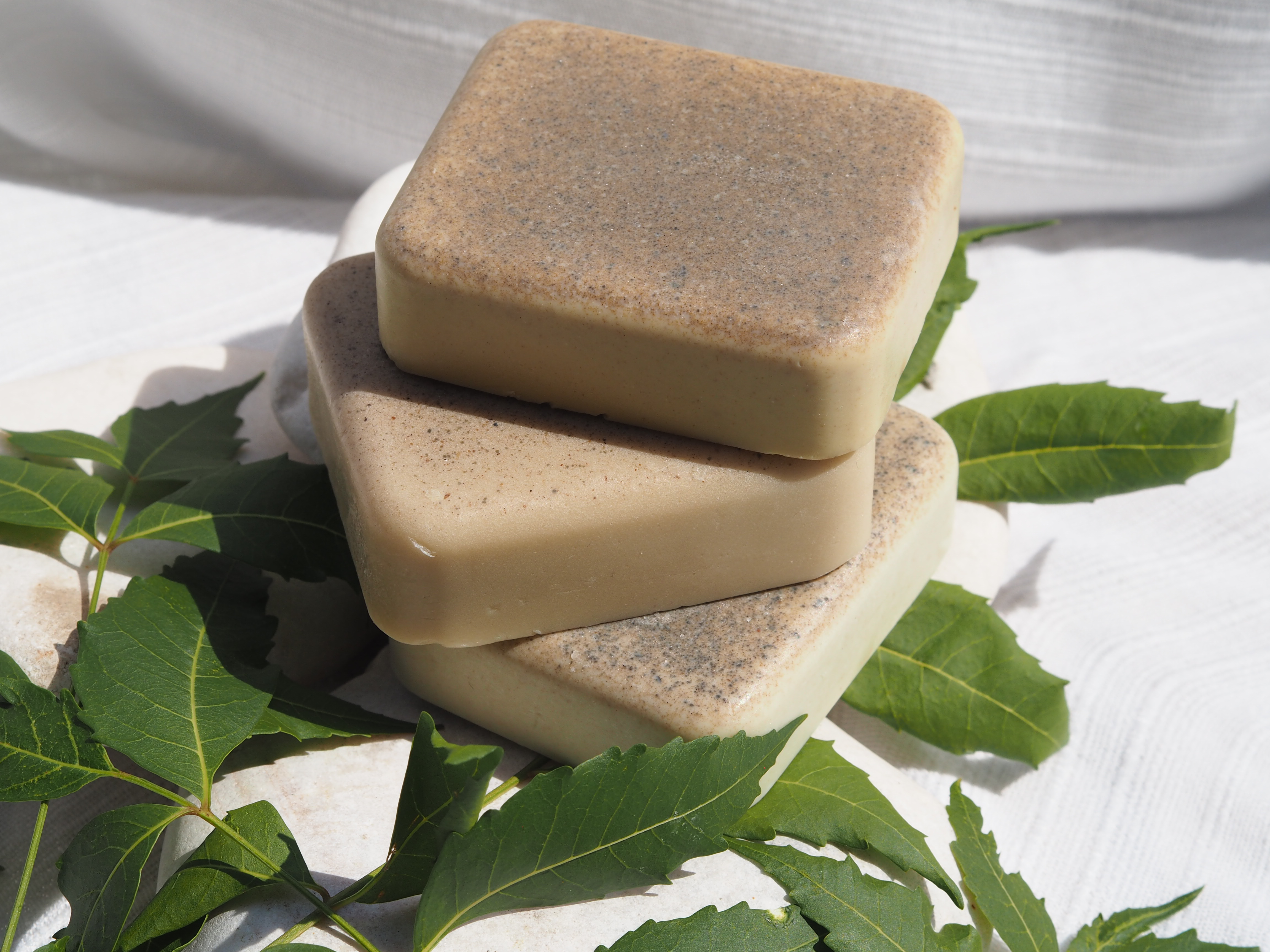 NAAM Neem Acne Body Soap - Anti-inflammatory, Antiseptic, Anti-bacteria properties
Because of its disinfecting properties, NAAM Neem Acne body soap not only helps to reduce the appearance of acne but it also slows or stops future breakouts as well. NAAM Neem Acne body soap able to reduce inflammation at the site of skin disturbances like acne or blackheads further reducing your chances of scarring or hyperpigmentation.
Appear young and healthy with NAAM Neem Acne Body Soap
Rich in Vitamin C, neem stimulates collagen production and infuses skin with antioxidants which protect against free radicals. Collagen production reduces the appearance of fine lines and wrinkles, keeping skin smooth, healthy and vibrant. Eucalyptus oil improves dry skin by increasing its ceramide content. Ceramide is responsible for maintaining the skin barrier and retaining its moisture.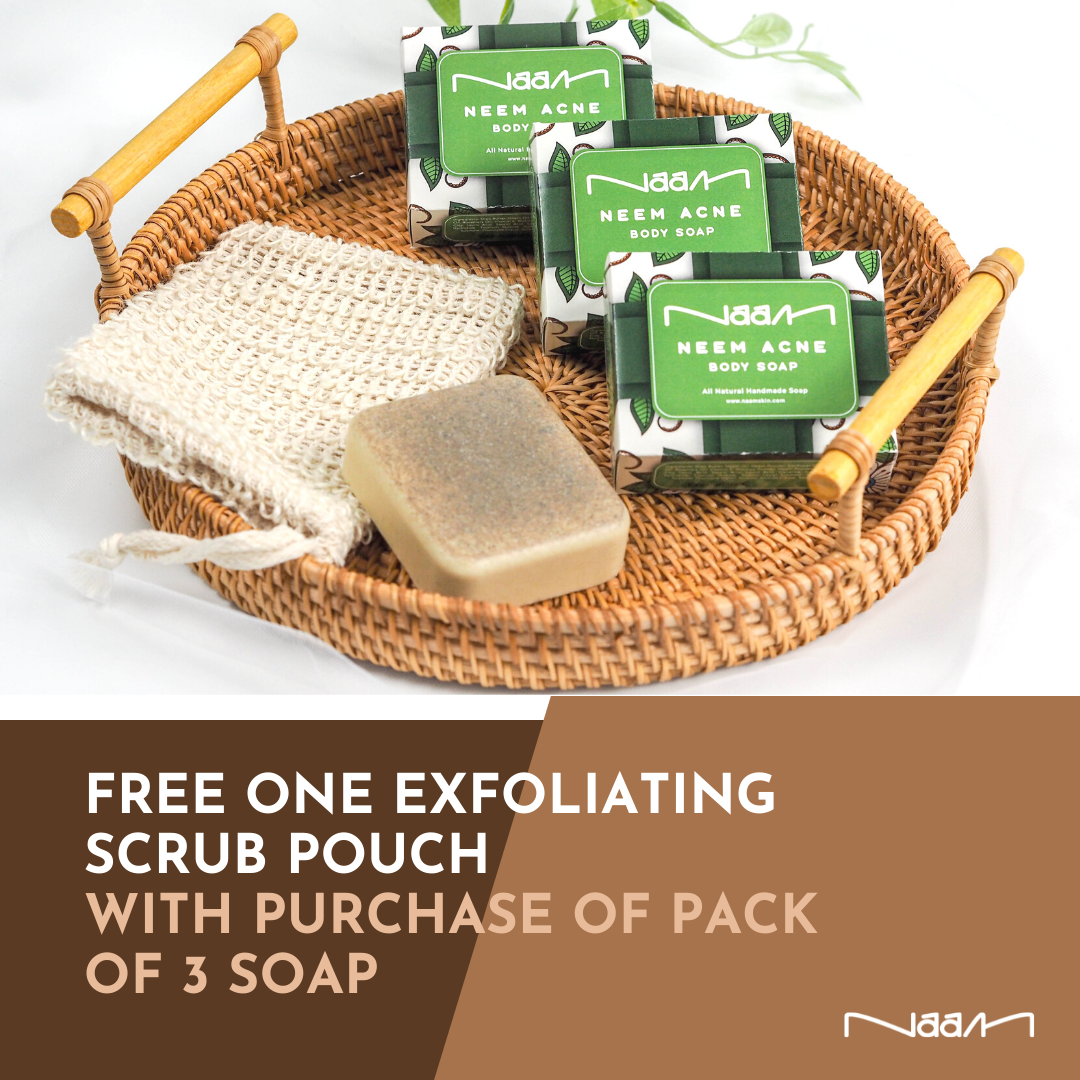 Active Ingredients
Neem Oil + Neem Powder + Eucalyptus Oil + Moringa Powder + French Green Clay
How to use
Lather between hands with water, and apply generously to body. This soap is gentle to be used everyday.
Exp: 1 Year After Opening + 95g + www.naamskin.com