Rossy Rose Face Soap
Sale price

RM 18.50

Regular price

RM 0.00
Share
The truly all-natural cleanser for a fresh, clean, and happy skin
Made of Organic French red and pink clay and rose geranium, this all-natural vegan handmade soap is best for All Skin Types.
NAAM Rossy Rose Face Soap actively boosts skin's natural glow
Rose geranium oil is a natural cicatrisant - it speeds up the healing of wounds and helps healthy new skin cells to regenerate at a faster pace. It is used to treat scar tissue and dark spots and marks left by acne and sunburns. Geranium oil naturally tightens skin without reducing moisture and suppleness - minimizing signs of aging skin like fine lines and wrinkles.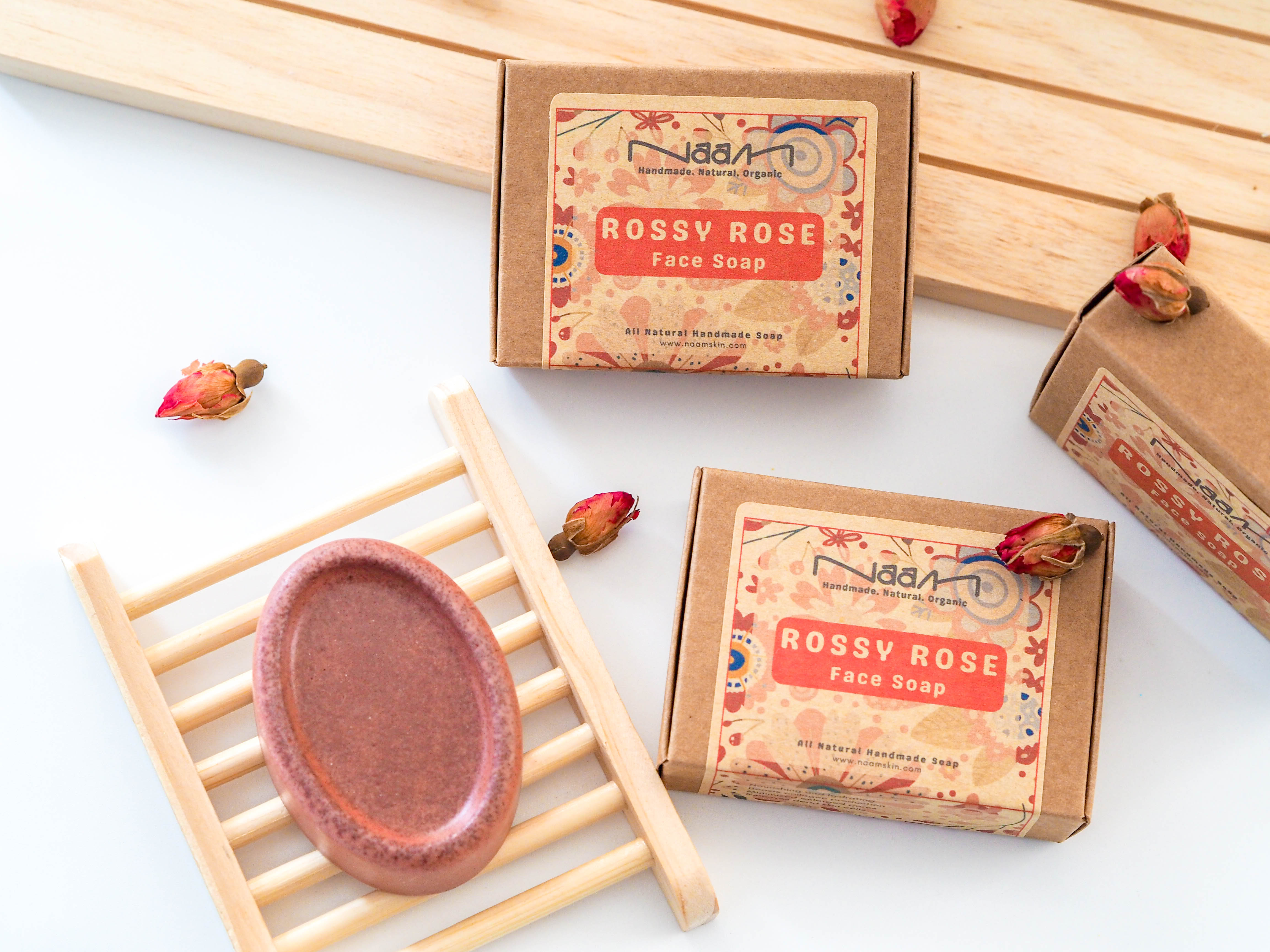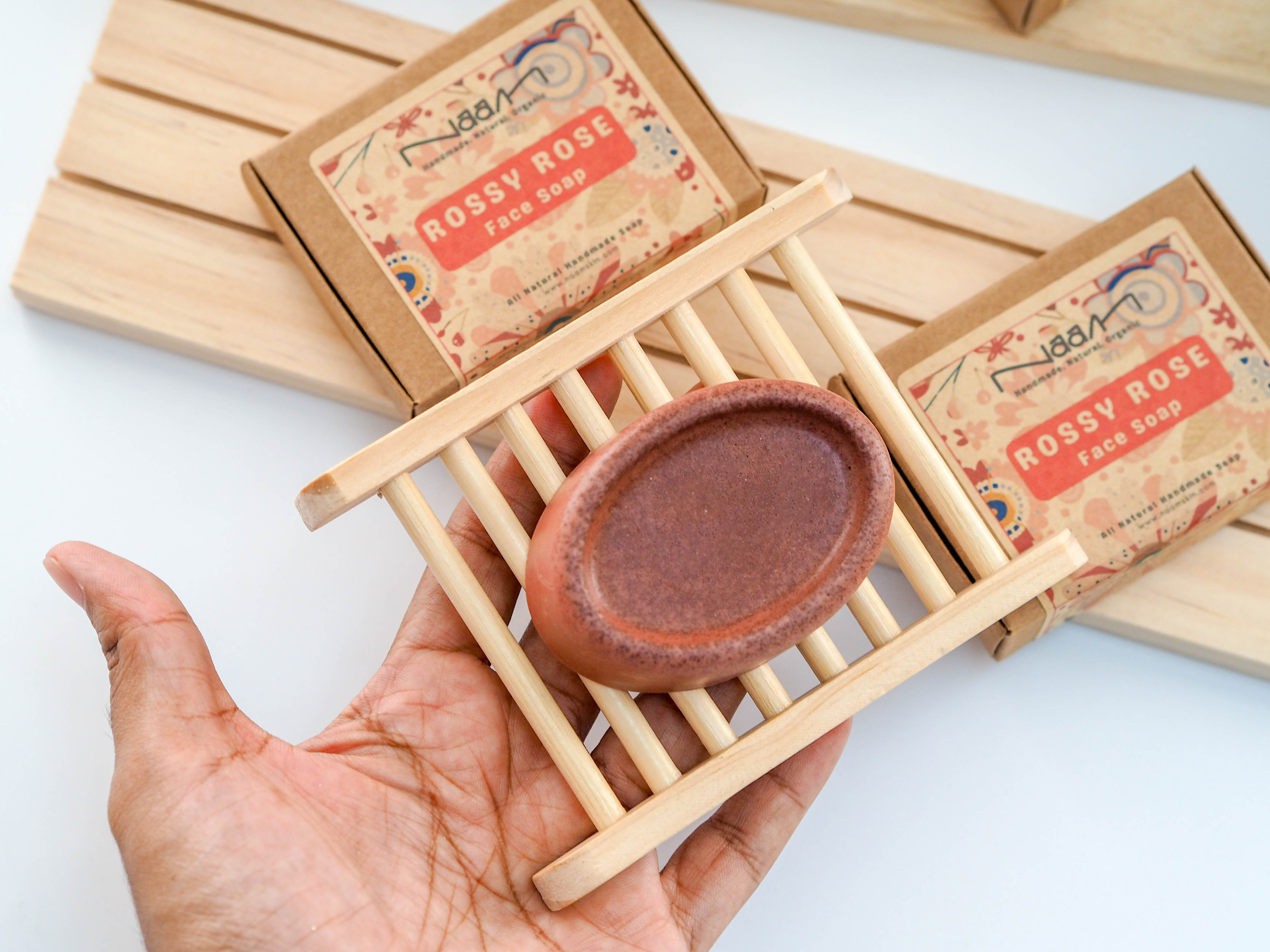 Restore skin's essential minerals with NAAM Rosy Rose Face soap
By restoring essential minerals to the skin, french clays nourish and replenish the skin's moisture, enhance its function, promote the regeneration of cells, minimize the appearance of enlarged pores, and revitalize skin that appears dull, dry, and tired.
Active Ingredients
Organic French Red Clay. Rose Geranium Oil. Organic French Pink Clay. Grape Seed Oil.
How to use
Wet your face with lukewarm water. Lather soap in hands. Massage lather onto skin with a gentle, circular motion. Rinse off with lukewarm water.
Exp: 1 Year After Opening + 50g + www.naamskin.com