Tropical Oasis Bubble Bath Crumble
Sale price

RM 21.00

Regular price

RM 0.00
Share
Sprinkle some magic to your bath and sink into the dreamy swirls of our bubble bath crumbles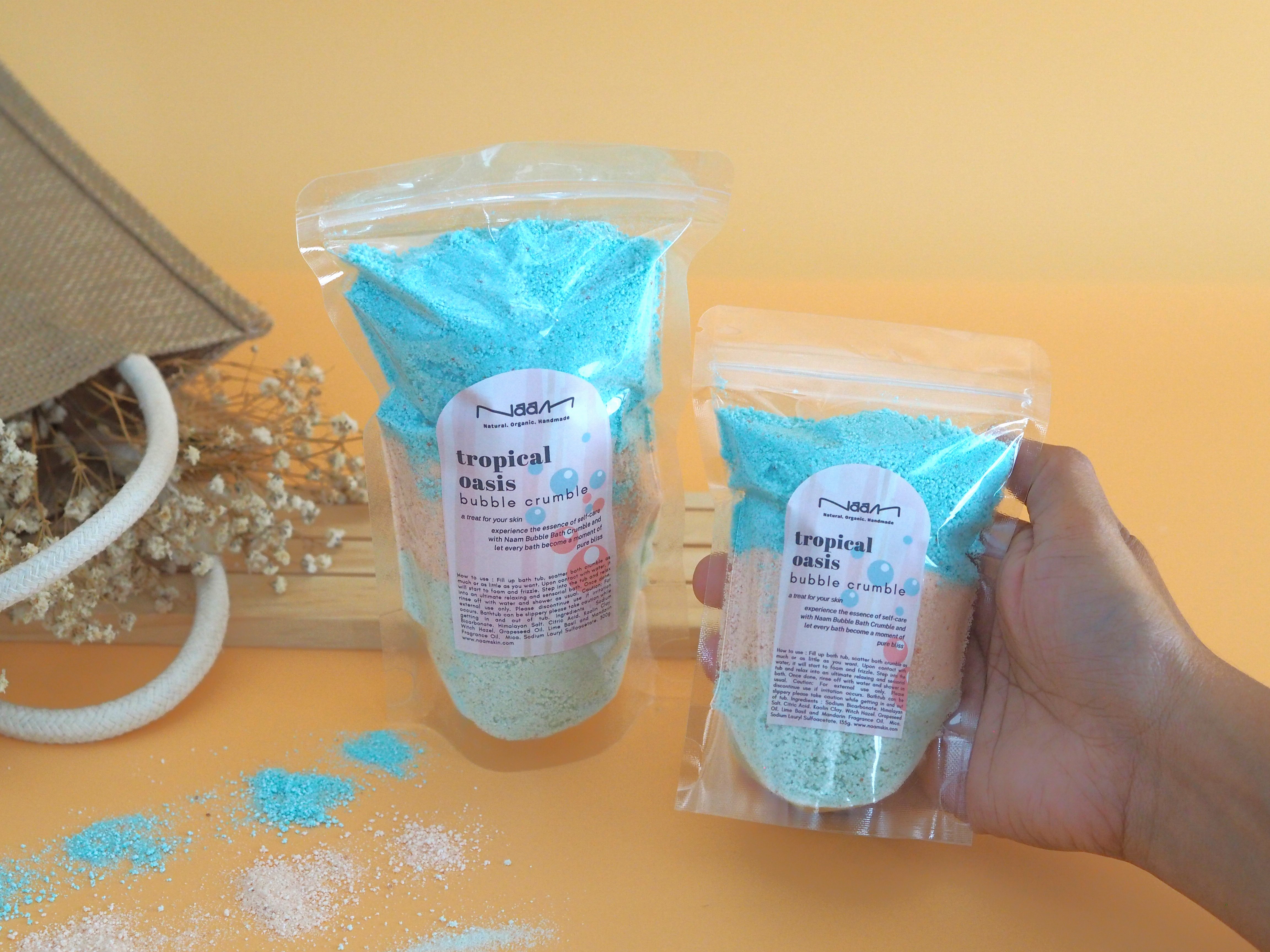 Our Bubble Bath Crumble contains nourishing ingredients so your skin can enjoy your bath as much as you do!
Scatter as much or as little as you want in the bath tub for a nourishing relaxing experiene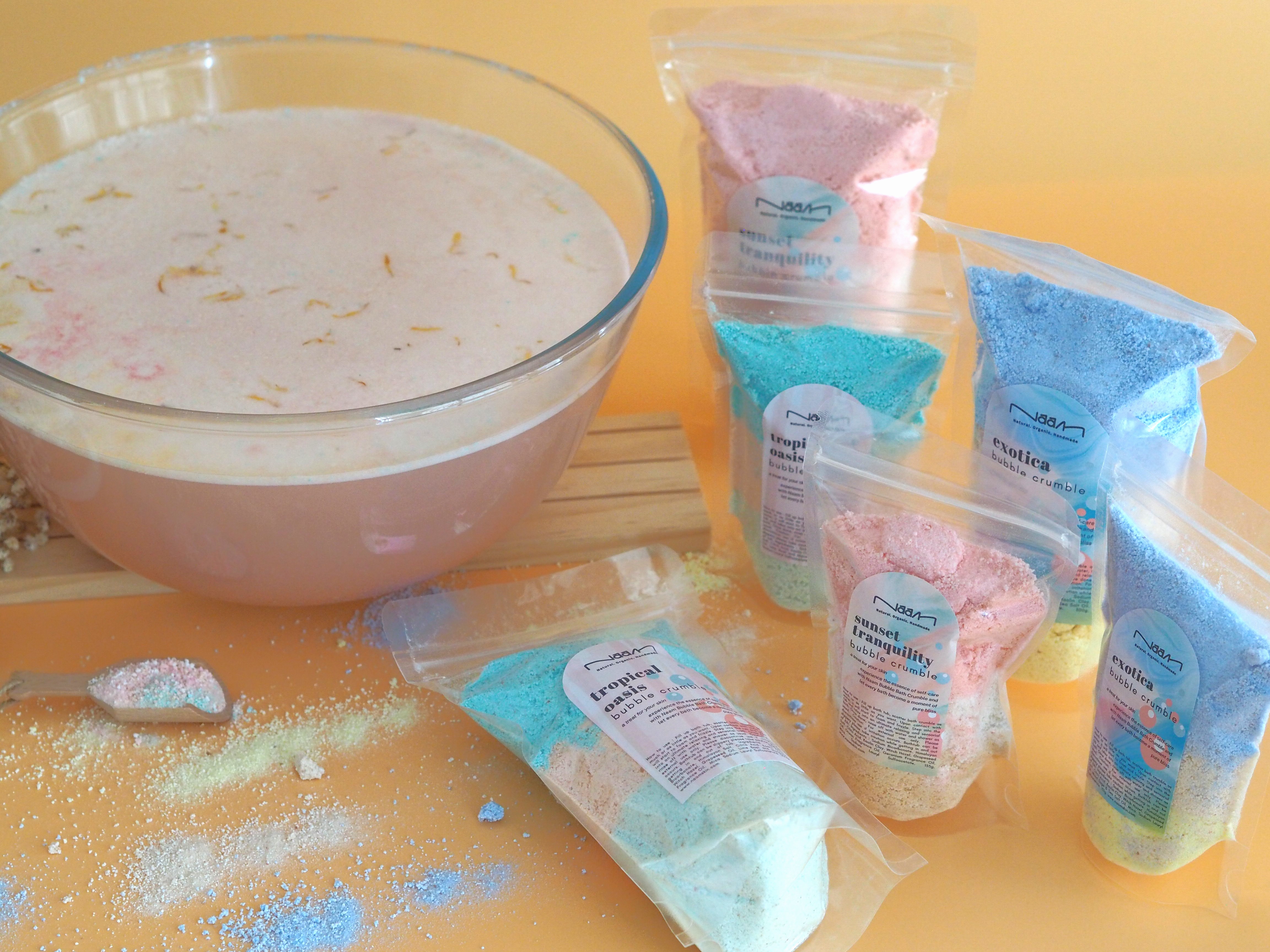 How Bubble Bath Crumble Differs from Bath Bombs:
Bubble Production: The most significant difference is in the amount and duration of bubbles. Bath bombs primarily fizz and dissolve, whereas bubble crumble is designed to create a frothy, bubbly bath
Customization: Bubble bath crumble allows you to control the amount you use, resulting in a bath with the bubble density that suits your preferences. Bath bombs, on the other hand, have a fixed amount of fizz and bubble
Multi-Use: Bubble bath crumble can be used for several baths, making it more cost-effective compared to single-use bath bombs
How to use :
Fill up bath tub, scatter bath crumble as much or as little as you want. Upon contact with water, it will start to foam and frizzle. Step into the tub and relax into an ultimate relaxing and sensorial bath. Once done, rinse off with water and shower as usual. Caution: For external use only. Please discontinue use if irritation occurs. Bathtub can be slippery please take caution while getting in and out of tub.
Ingredients :
Sodium Bicarbonate. Himalayan Salt. Citric Acid. Kaolin Clay. Witch Hazel. Grapeseed Oil. Lime Basil and Mandarin Fragrance Oil. Mica. Sodium Lauryl Sulfoacetate.
Weight : 135g / 300g