Naam Candle Care Kit
Sale price

RM 52.00

Regular price

RM 0.00
Share
Keep your scents in tip-top shape with these sleek, rose gold tools - ensure your flames burn safely and evenly. You'll wonder how you lived without them in the first place.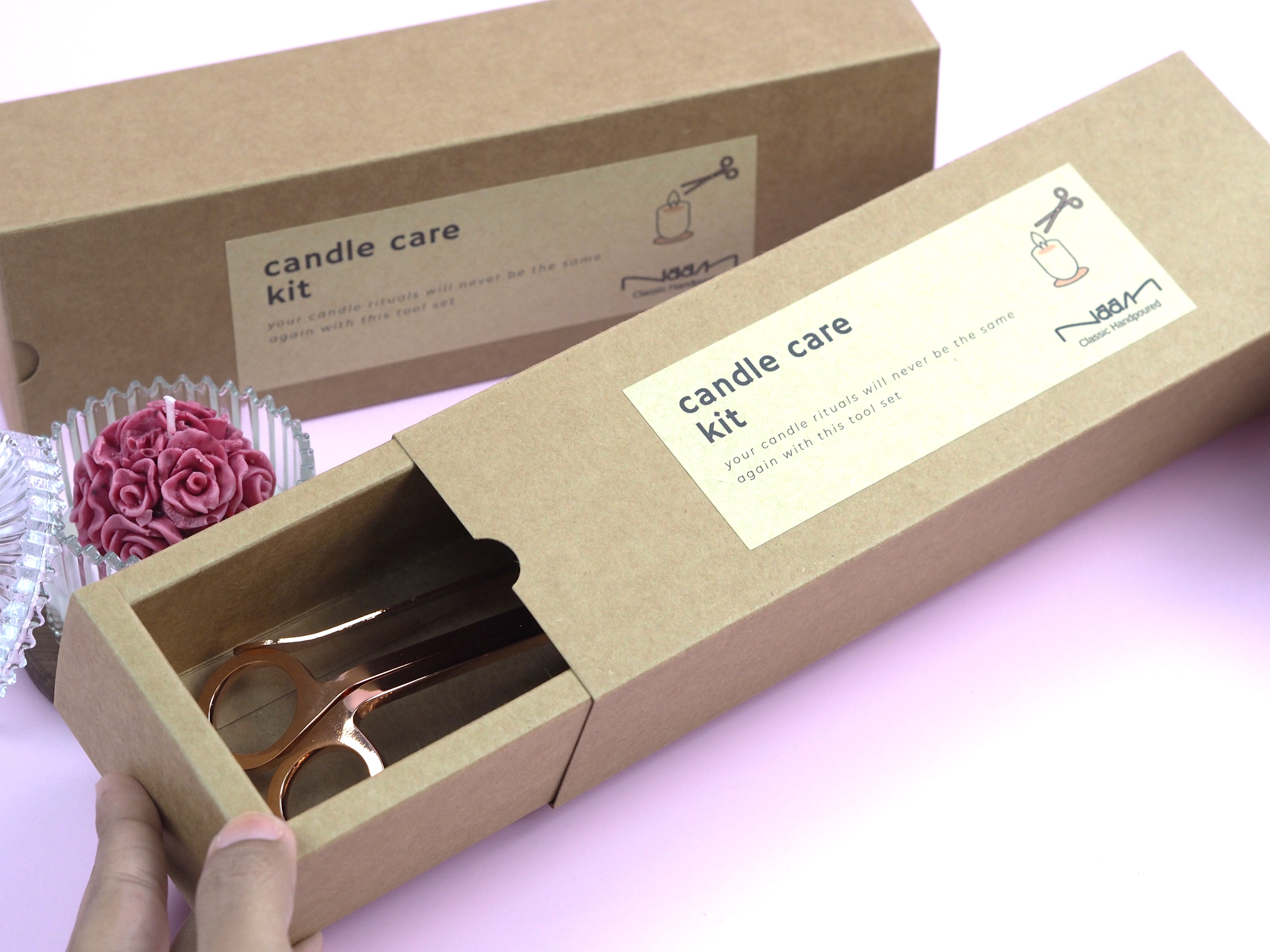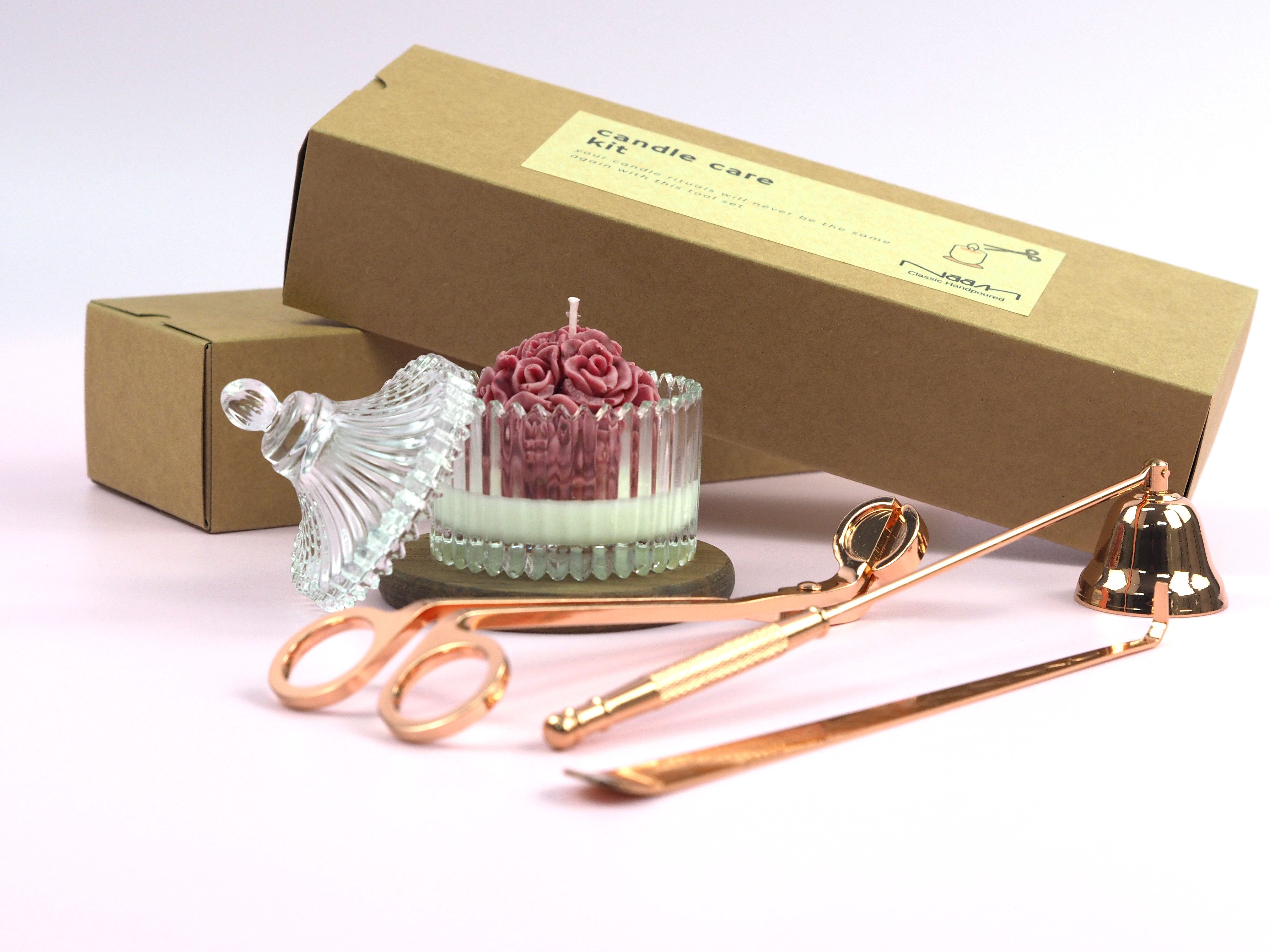 Set of three candle accessory tools (Wick Trimmer, Wick Dipper, Candle Snuffer)
Wick Trimmer - Designed to maximise your candle's performance, by guiding you to trim the wick at the correct length before every burn. Trimming the wick encourages an even and clean burn and helps eliminate soot and black smoke.
Wick Dipper - Use the dipper to hook the wick and extinguish the candle by dipping the wick in and out of the melted wax. The flame will go out with no smoke or soot. You can also use the wick dipper to adjust the position of the wick and ensure an even melt.
Candle Snuffer - To safely extinguish your candle, simply hover the candle snuffer over the flame as close to the melted wax pool as possible.
Colour: Rose Gold
Our candle care kit is the perfect gift for candle lovers. The kit is designed to help candles burn clean.