Morning Mist Candle
Sale price

RM 45.00

Regular price

RM 0.00
Share
Morning Mist : Your Daily Retreat
"Morning Mist" is your daily retreat into freshness and tranquility. The blend of Citrus, Florals, and Woody notes creates a fragrance that transports you to a misty morning oasis. Transform your space into a haven where every breath is a reminder of the beauty and serenity that each new day brings.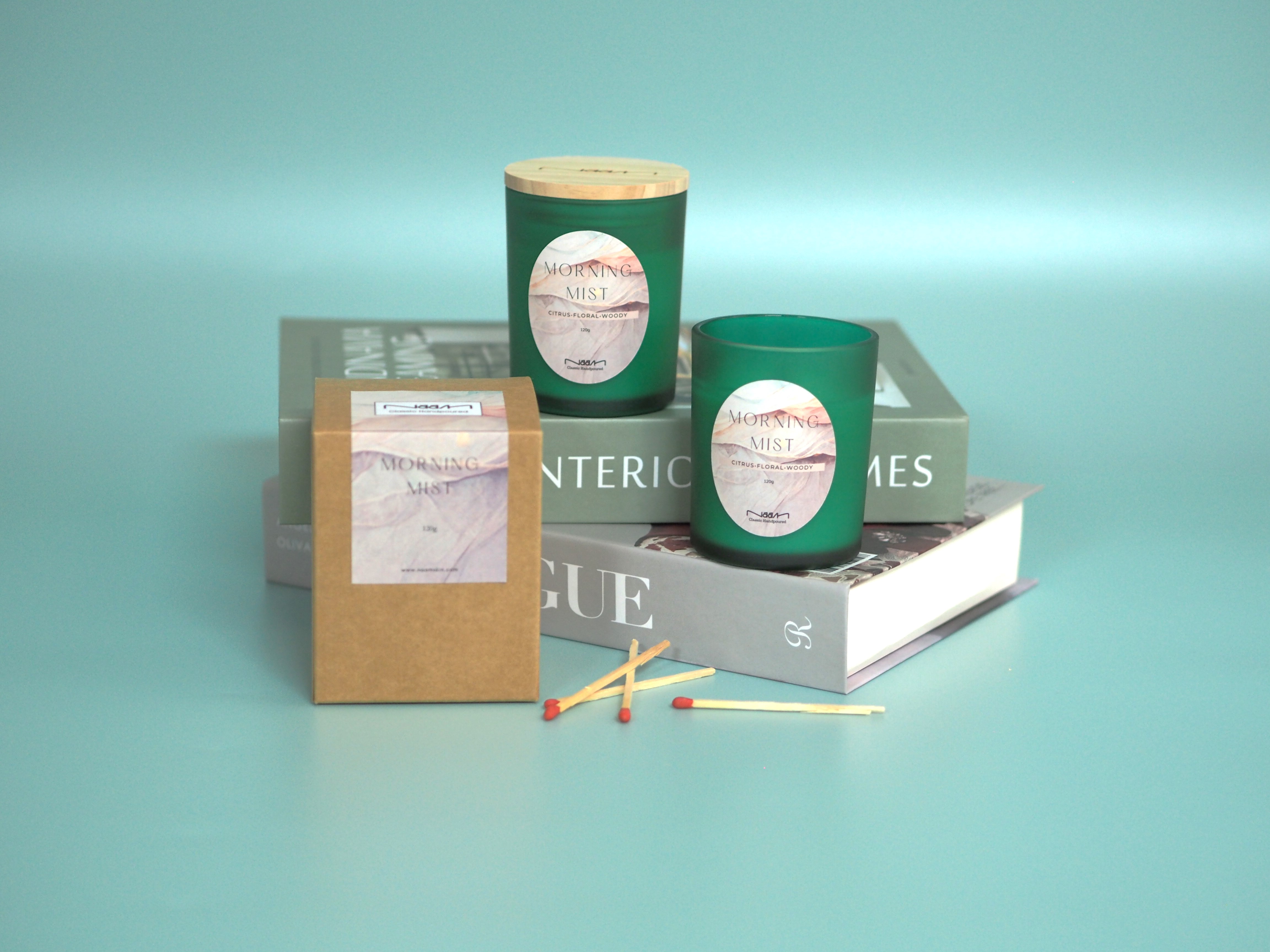 Handpoured Elegance, Radiate Morning Glow
Illuminate your space with the elegance of "Morning Mist." Meticulously handcrafted by HandpouredbyNaam, each candle embodies the artistry of morning tranquility. As the flame dances, casting a gentle glow, let the ambiance created by this candle be a reflection of the peaceful serenity of a misty morning.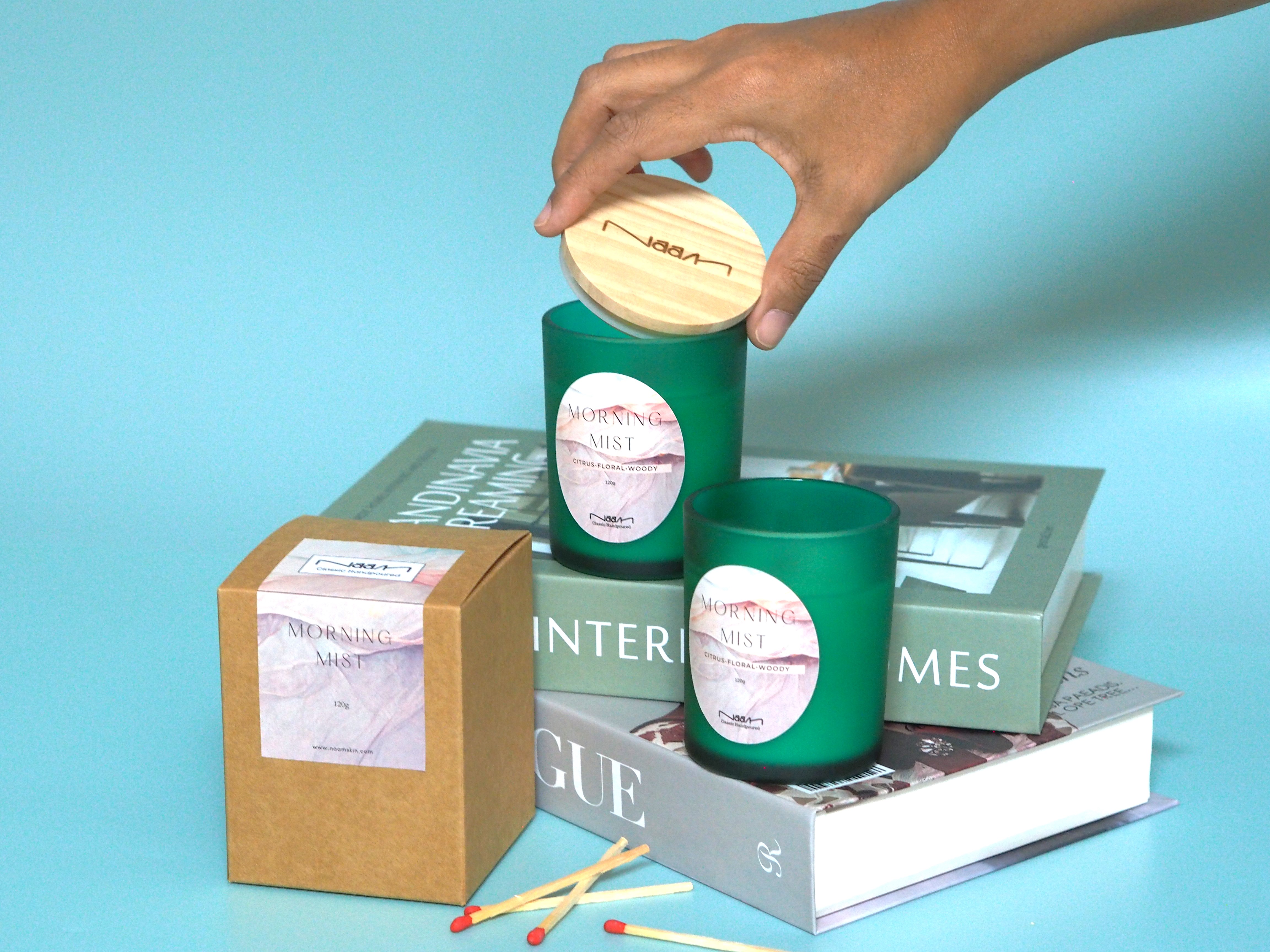 Fragrance Note : Citrus, Floral & Woody
Weight : 120g
Following Candle Care helps to ensure product quality + longevity. We highly recommend following each of the following steps:

• Trim your candle's wick to 1/4" before each lighting or once your candle has cooled.
• Never attempt to trim a burning candle.
• Discard the snipped portion in the trash; never leave wick trimmings in your candle jar.
• The wick should always remain centered and away from the sides of the vessel.
• Allow the wax to melt to the edges of the jar during each burn to prevent tunneling.
• Once the candle's gone, we hope you'll re-use it. Clean it out and you've got a new planter or pencil holder – or whatever you want!

Safety first - because candles burn and contain a small flame, so we encourage following these rules of thumb:

• Never leave a candle burning unattended, near a draft, or in reach of children or pets.
• Don't burn your candle for more than 4 hours at a time.
• Do not allow your wick to curl over, as this can create a larger than normal flame.
• Stop burning your candle when only 1/4" of wax remains.
• Do not pick up a burning candle or immediately after it's been blown out.
• Protect the surface underneath the candle no matter the material.