Milky Oats Bath Soak
Sale price

RM 38.50

Regular price

RM 0.00
Share
Unwind your mind and get ready to dip into one of the most calming baths ever with our Milky Oats Bath Salt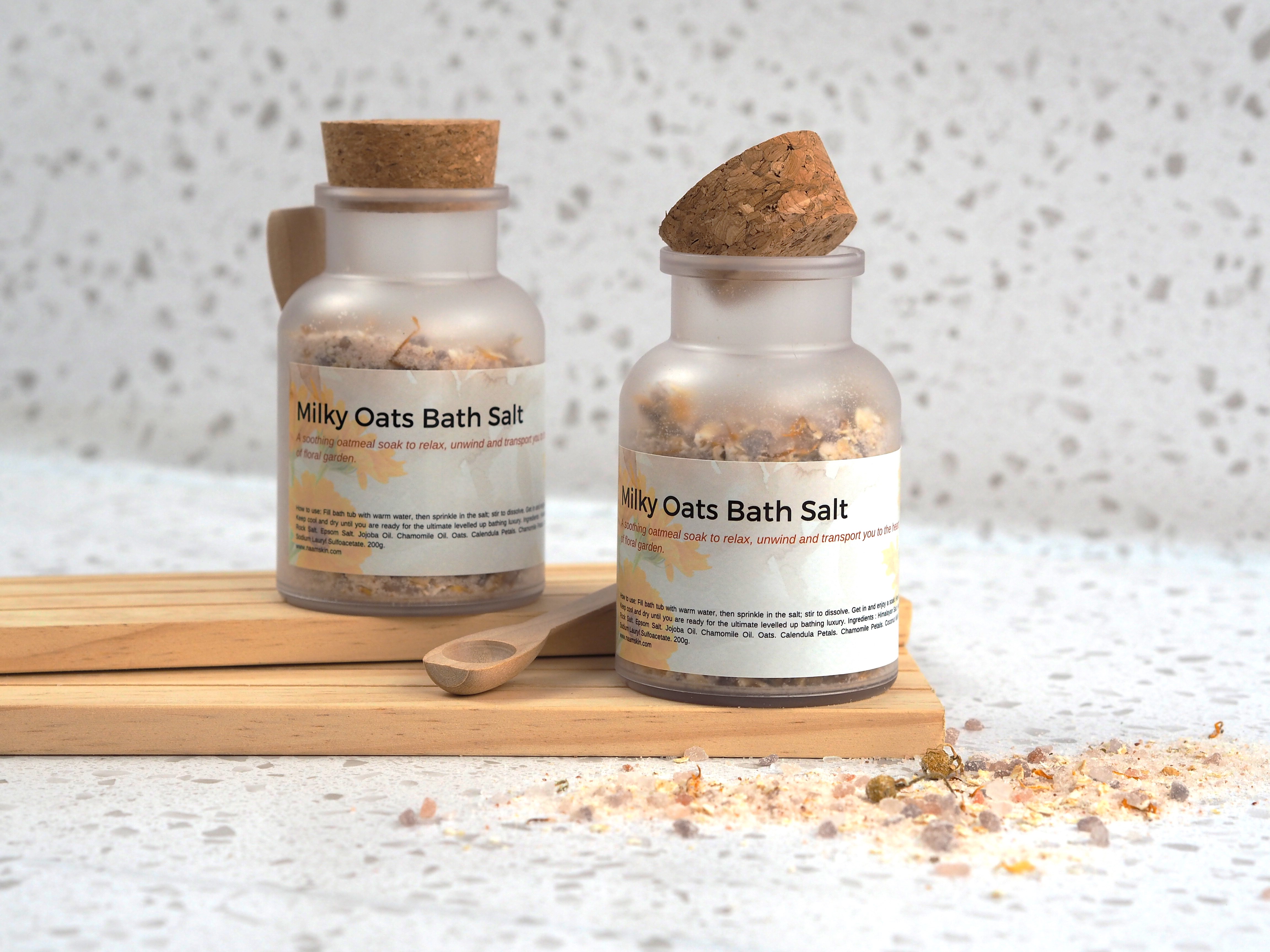 Bath Salt Soak but make it soothing and gentle to the skin is how we would describe Milky Oats Bath Salt. On top of all the benefits of minerals in the salts, this natural blend of oats and coconut milk powder moisturizes skin as it softens; this blend also has anti-inflammatory properties that helps to soothe skin as you soak.
What is it?
A luxurious and calming bath salt curated with soothing natural oats and coconut milk powder, mineral rich salts and nourishing Jojoba oil. After a long stressful day, enjoy a relaxing salt bath and feel the stress and tense of the day fades off.
Why you need it?
Epsom salt

bath meant to calm your mind and soothe your muscles after a long day
- the mineral introduces to the water and absorbed by the skin helps to detoxify the body and ease muscle tension
Reduces muscles aches and pains
- himalayan and epsom salts are known for relaxing tense muscles and reducing pains and aches
Improves Quality of sleep
- floral notes of Lavender has calming abilities to soothe the mind; magnesium in salts are linked to improving sleep through calming restless muscles
- helps relax your body inside out
- bathing in a bath filled with natural bath salts can improbe skin barrier function. Applying moisturizer right after your bath allows skin to stay hydrated for longer
allow our bath salts to transform your bath into a therapeutic and and sensorial experience...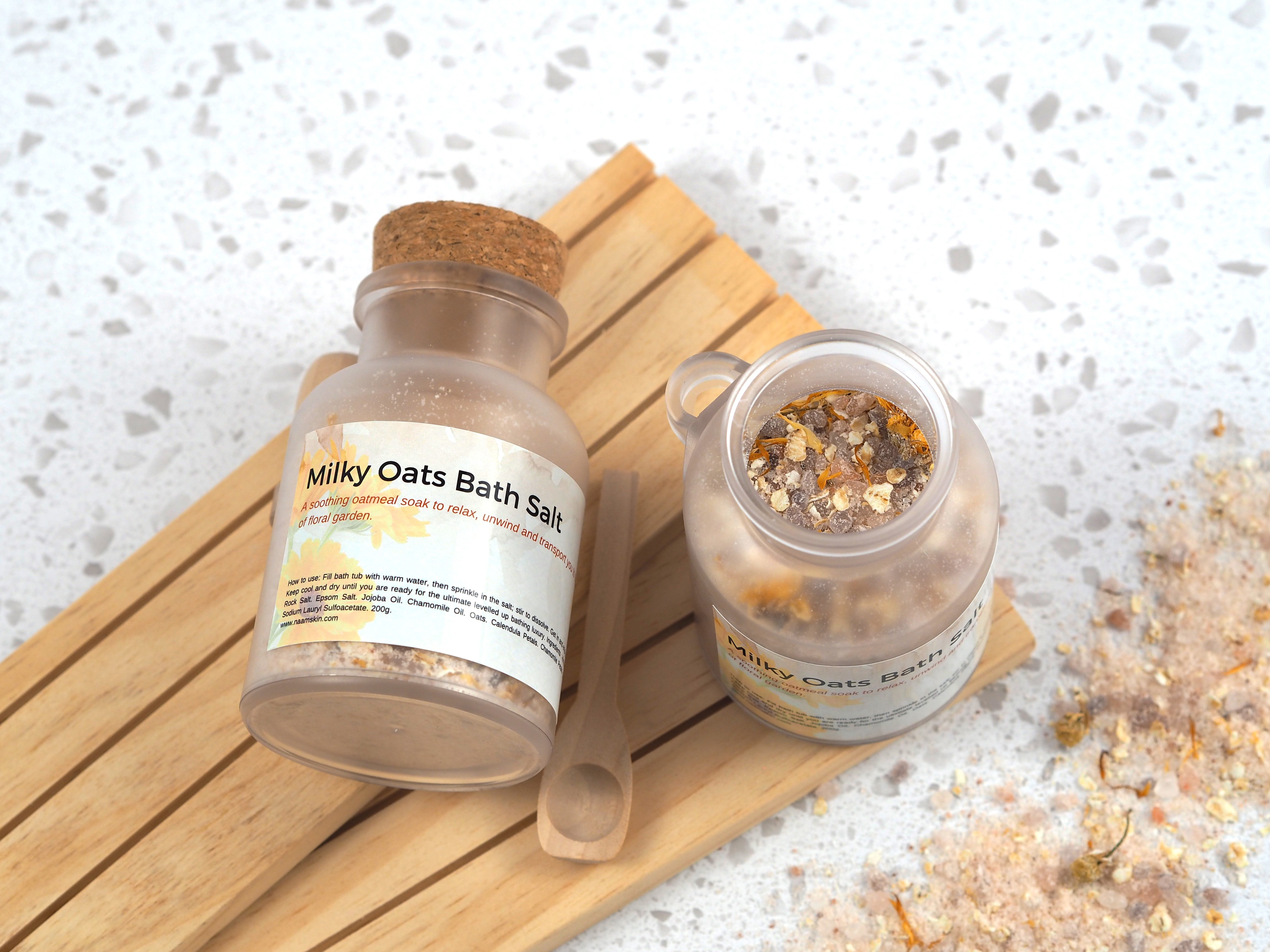 How to use?
Fill bath tub with warm water, then sprinkle in the salt; stir to dissolve. Get in and enjoy a soak!
Caution : For external use only. If develop reaction, stop using and seek for treatment.
How to store: Keep cool and dry until you are ready for the ultimate levelled up bathing luxury
Ingredients :
Himalayan Salt. Himalayan Rock Salt. Jojoba Oil. Chamomile Oil. Oats. Calendula Petals. Chamomile Petals. Coconut Milk Powder. Sodium Lauryl Sulfoacetate.
Weight : 200g
1 year shelf life