Irresistible Candle
Sale price

RM 45.00

Regular price

RM 0.00
Share
Irresistible : Irresistible by Name, Captivating by Nature
True to its name, "Irresistible" is not just a candle; it's an experience that captivates the senses. The invigorating burst of mint, the soft powdery essence, and the subtle floral undertones combine to create a fragrance that lingers, leaving an irresistible imprint on your space and in your memory.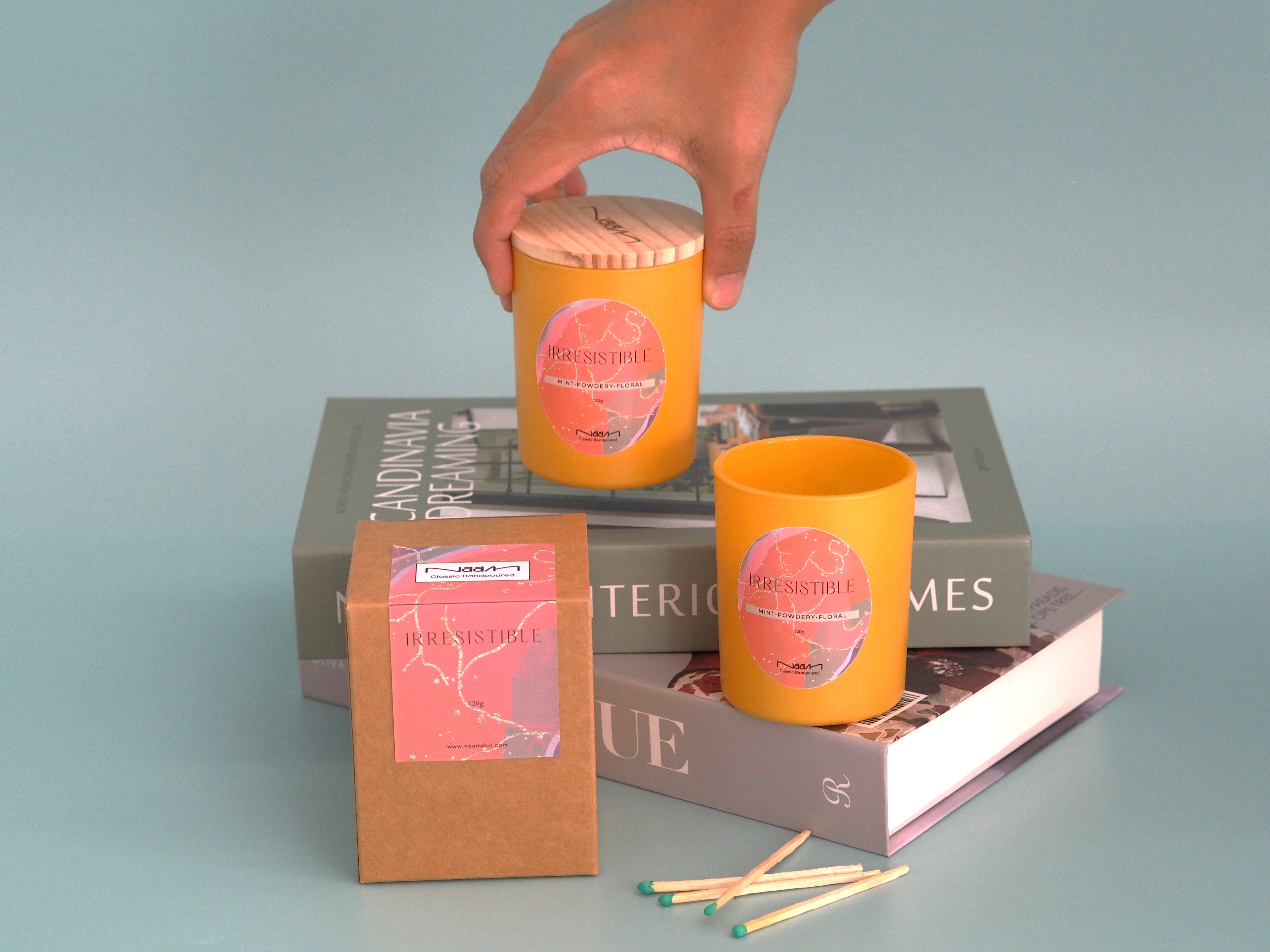 Minty Fresh Serenity, Anytime, Anywhere:
Imbue your space with the refreshing serenity of "Irresistible." Whether it's a quiet evening at home, a rejuvenating bath, or a cozy reading nook, let the minty freshness transport you to a realm of relaxation. Embrace the moments of tranquility this captivating candle brings, anytime, anywhere.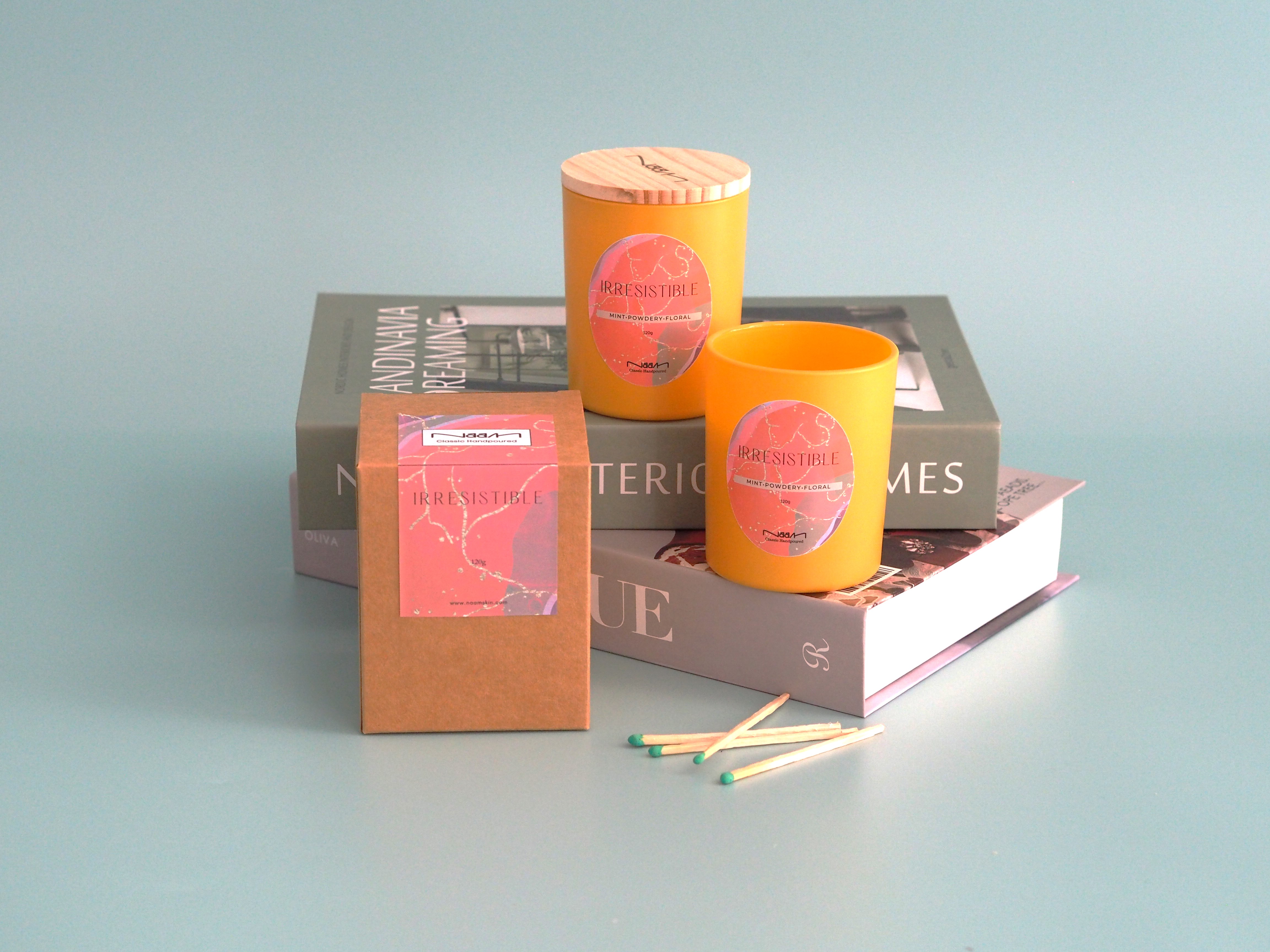 Fragrance Note : Mint, Powdery & Floral
Weight : 120g
Following Candle Care helps to ensure product quality + longevity. We highly recommend following each of the following steps:

• Trim your candle's wick to 1/4" before each lighting or once your candle has cooled.
• Never attempt to trim a burning candle.
• Discard the snipped portion in the trash; never leave wick trimmings in your candle jar.
• The wick should always remain centered and away from the sides of the vessel.
• Allow the wax to melt to the edges of the jar during each burn to prevent tunneling.
• Once the candle's gone, we hope you'll re-use it. Clean it out and you've got a new planter or pencil holder – or whatever you want!

Safety first - because candles burn and contain a small flame, so we encourage following these rules of thumb:

• Never leave a candle burning unattended, near a draft, or in reach of children or pets.
• Don't burn your candle for more than 4 hours at a time.
• Do not allow your wick to curl over, as this can create a larger than normal flame.
• Stop burning your candle when only 1/4" of wax remains.
• Do not pick up a burning candle or immediately after it's been blown out.
• Protect the surface underneath the candle no matter the material.