Bamboo Hair Brush
Sale price

RM 15.00

Regular price

RM 0.00
Share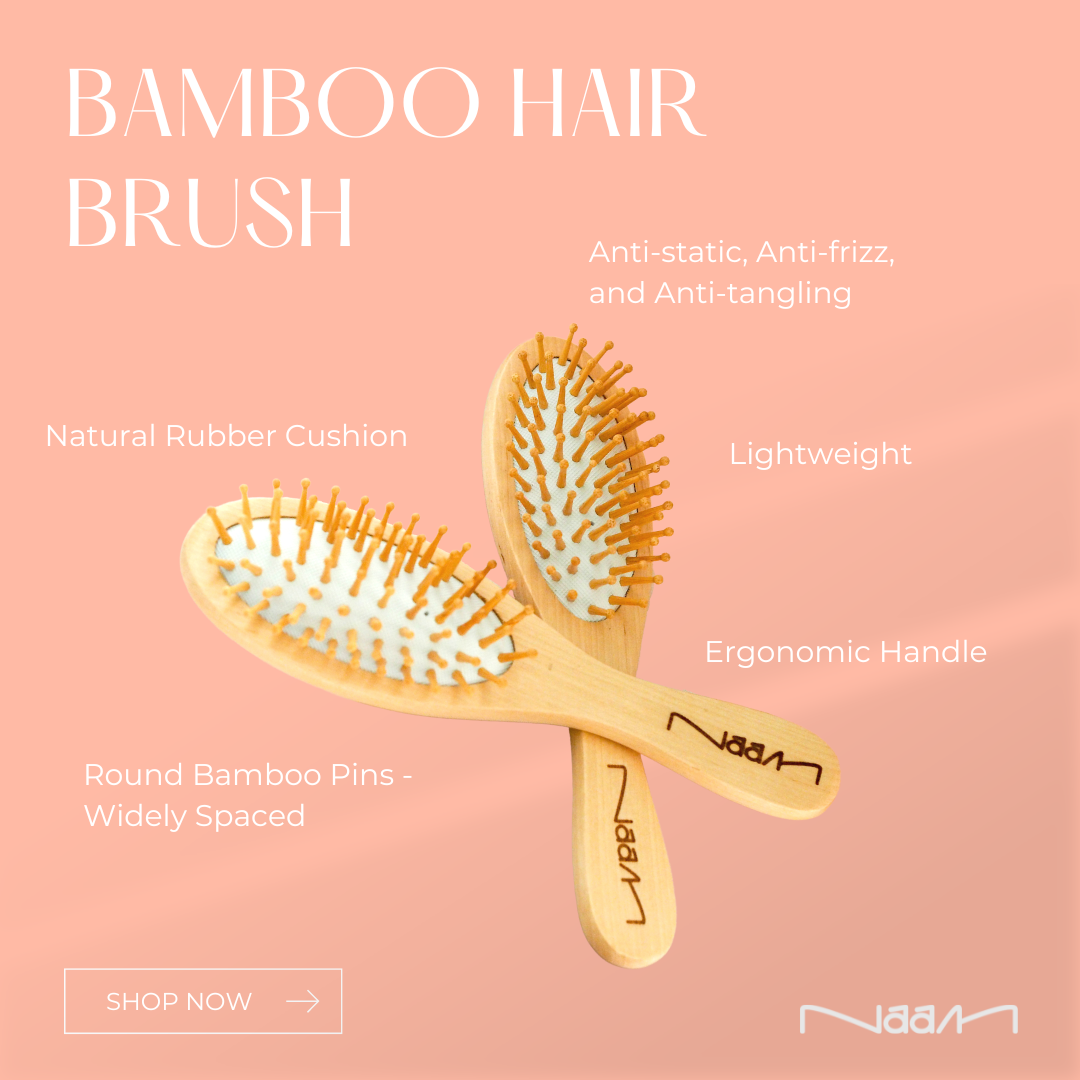 Keep your hair smooth and tangle-free with our must-have bamboo hair brush. Bamboo pins help stimulate the scalp and distribute natural oils, for healthy hair that shines.
The rubber cushioned pad gently follows the contours of the head.
Designated with round tip pins to prevent from scratching the scalp during use and are especially good for penetrating thick hair.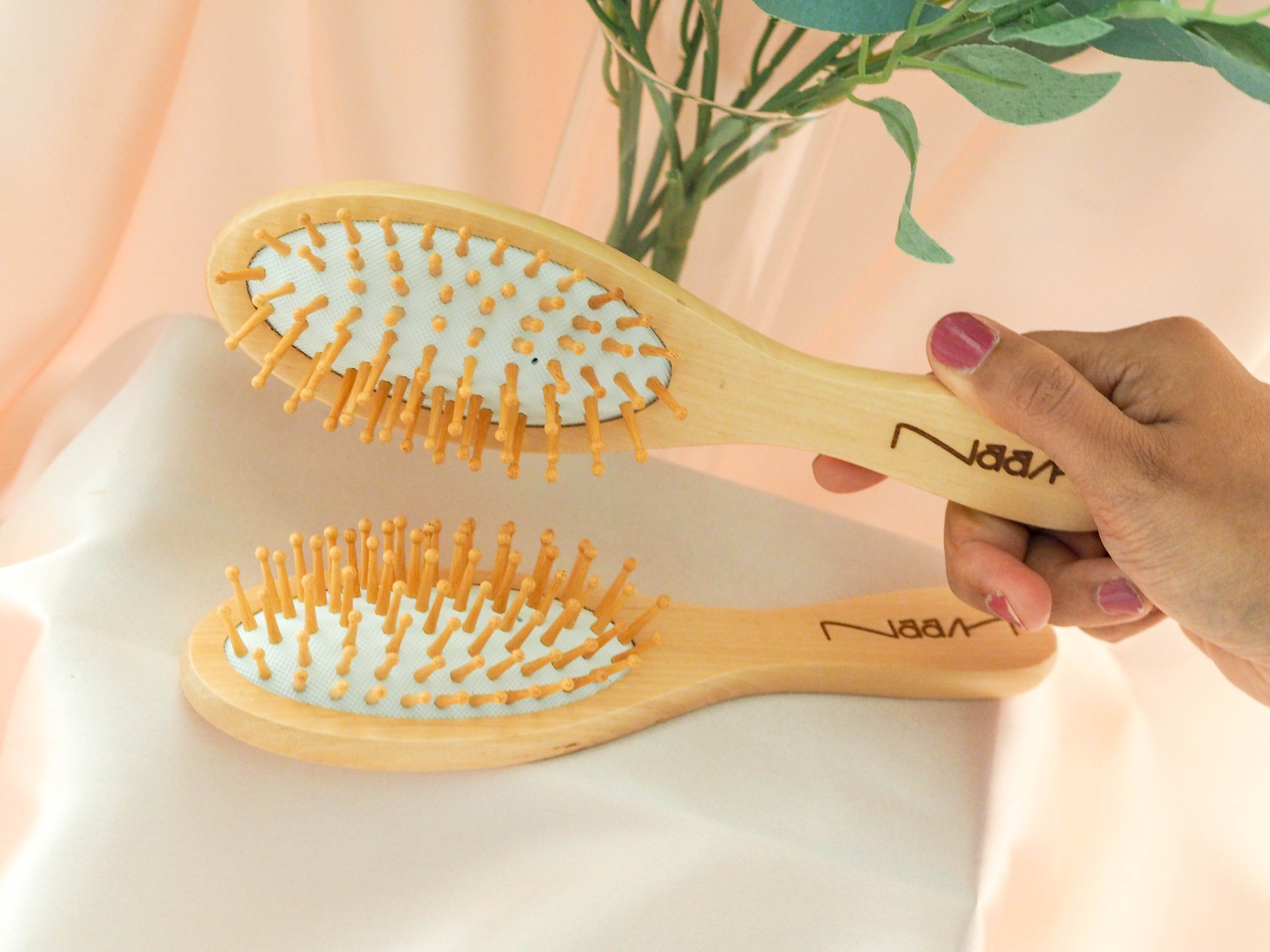 Benefits of a bamboo hairbrush:
Better for the environment
Compostable at the end of its life
Massages the scalp
Improves blood circulation
Encourages hair growth
Anti-static, frizz, and tangling
Absorbs and distributes oils
Hypoallergenic
How to use :
Brush your hair at least twice a day, morning and evening, this helps to prevent tangles.
If you have long hair, start at the ends, then work your way up to the scalp to prevent you from ripping out your hair if you have lots of tangles.
To massage your scalp, flip your hair over your head and start to brush at the nape of your neck and work it through the back of your scalp. Then flip your hair back over and brush out the top to smooth things out.
Naam Bamboo Brush Care

:

Step One - Remove Hair

to keep our brushes clean it is important that we remove the hair that tends to collect on them

Step Two - Wash the Bamboo Brush

fill a bowl with warm water and a few drops of shampoo. Dip the brush into the bowl of water - this will help loosen and remove oils, dead skin cells, and product buildup

If Deep Cleaning is needed - dip a toothbrush into the soapy water and gently scrub each bristle

Step Three - Dry the Bamboo Brush

gently rinse it under cool water to remove any lingering shampoo residue then allow it to dry completely. This can be done by leaving the brush to dry, bristles facing down, on top of a clean cloth or towel