Pure Pearl Powder-to-Clay Mask
Sale price

RM 39.80

Regular price

RM 0.00
Share
Pure Pearl Powder-to-Clay Mask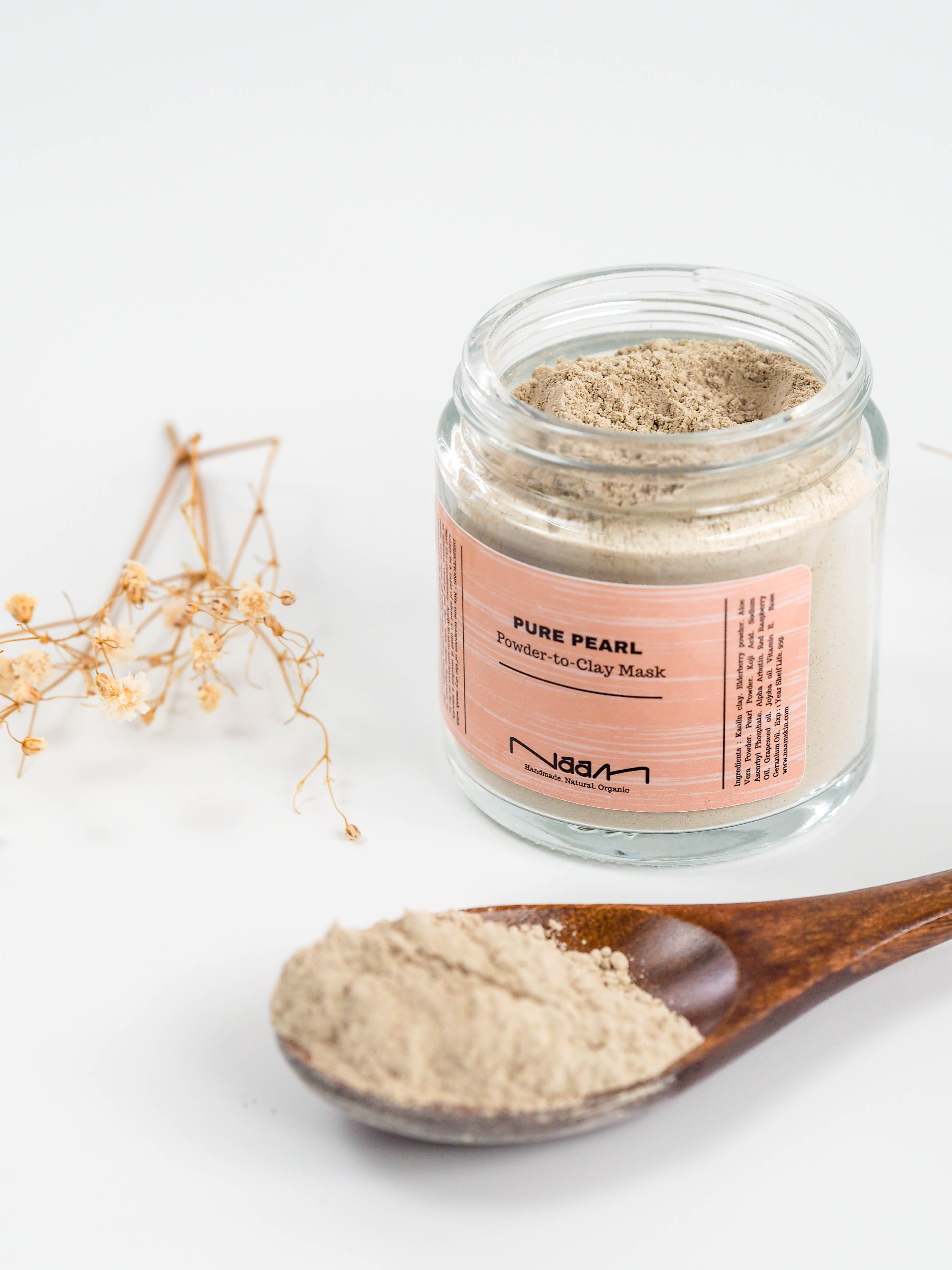 Kaolin Clay
Absorbs excess oil, deeply detoxifies for total cleansing
Elderberry Powder
A powerhouse for oily skin types and skin that is prone to breakouts. Antibacterial and antifungal properties - make it ideal for fighting acne and breakouts.
Pure Pearl Powder
Benefits come from its abundance of calcium, magnesium, iron, and conchiolin - a protein composed of 17 skin-loving amino acids. Hydrates the skin, rebuilds collagen and increases the skin's barrier action for retaining moisture. Repairs skin's damaged cells, lightens skin tone, improves blemishes, diminishes fine lines and wrinkles, controls oil and shine, reduces pores, promotes smoother skin, and honestly, the list goes on..
Alpha Arbutin
Brightening properties
Kojic Acid
Fades pigmentations, brightens complexion, and evens out skin tone
Sodium Ascorbyl Phosphate
Naturally occurring water-soluble derivative of Vitamin C. Fights free radical damage, aids in collagen production, and boosts facial radiance.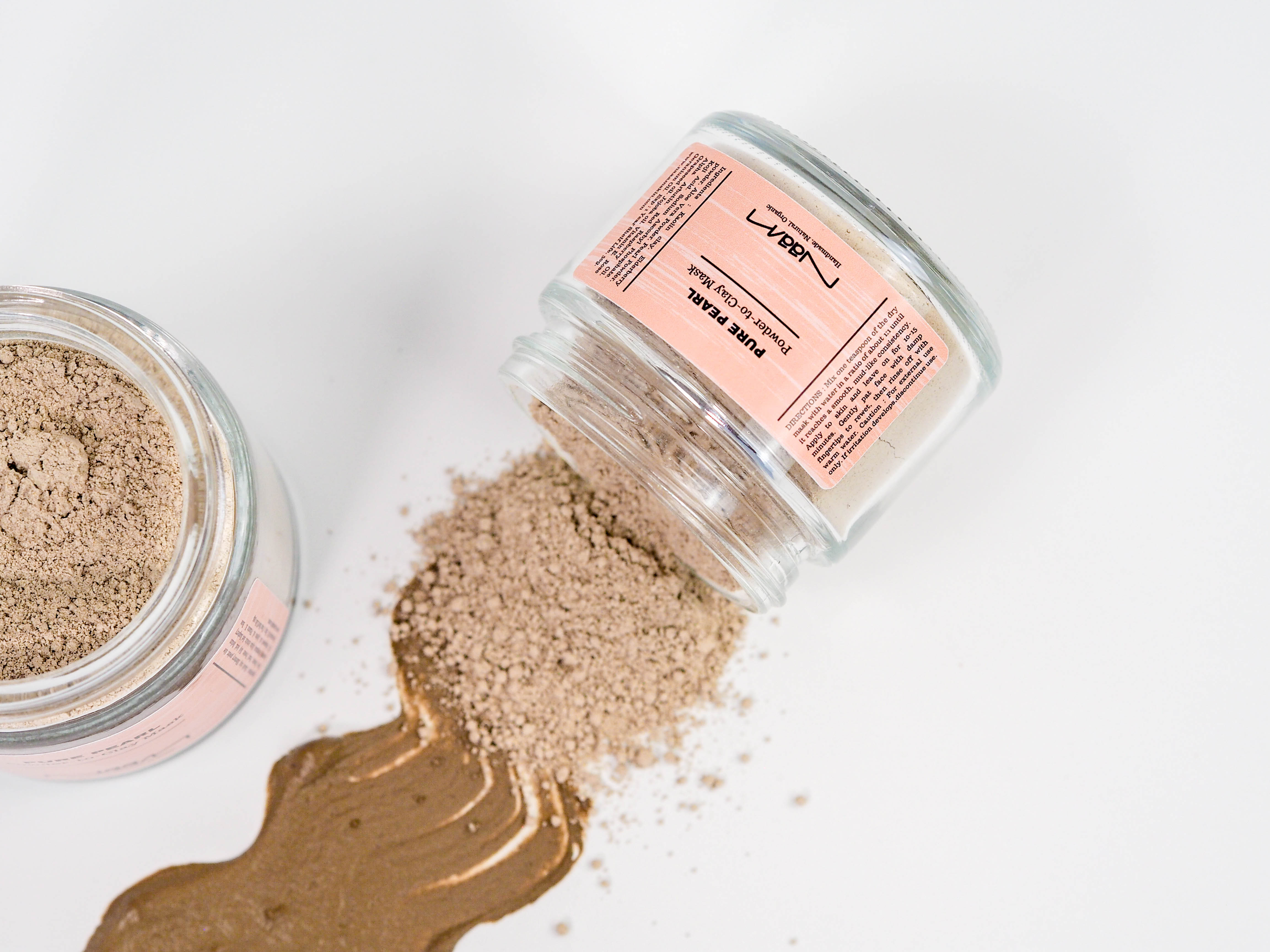 Supercharge your skincare routine with this extra detoxifying powder-to-clay mask. This mineral-rich 100% natural mask features only the best ingredients, to deeply cleanse impurities for renewed skin.
Our Powder-to-Clay mask is made of dry active ingredients. The waterless formula simply means that there are no preservatives added. Each active ingredient has a purpose and has been included only to add benefit to your skin.
Active Ingredients :
Kaolin Clay. Elderberry Powder. Pearl Powder. Aloe Vera Powder. Alpha Arbutin. Kojic Acid. Sodium Ascorbyl Phosphate. Red Raspberry Oil. Grapeseed Oil. Jojoba Oil. Vitamin E.
How to use :
Put about a teaspoon or two of the powder in a bowl. Add enough water to make a paste. The mixture should be just thick enough to spread. If it's too thick, it will not dry on your skin. If it's too thin, it will run off. Allow the paste to dry for 10 to 15 minutes, then rinse the clay off. Finish with a toner and moisturizer.
Exp: 1 Year After Opening + www.naamskin.com