Prevent Lipstick from Drying Out Your Lips
As much as we love a matte red lipstick, we can't stand when our lips get dried out. If you're wearing a drying lipstick during the day, the moisture on your lips won't last five minutes. Then again the main problem we will face – on how dry, flaky and cakey our lips turned into!
This is for those with cracked, sensitive and super dry lips!
NAAM LIP OIL is a 100% pure plant lip-loving treatment oils that smooths and comforts lips with deep moisturising, high-shine results and non-sticky texture. Apply before lipstick for a smooth application, wear alone for soft hydrated lips, or top off any lip color for added shine.
If you want to know more
This pure plant oil formula—with the blend of avocado as main based oil and chamomile / aloe vera / sandalwood to choose from —nourishes, smooths, and enhances lips while forming a protective layer of transparent tint to help lock in moisture for deep hydration. The lip-hugging applicator delivers the perfect amount of tint and mirror-like shine. It preps lips before lipstick application, is great to use alone for naturally soft lips, or is perfect for topping off lipstick for a glossy effect.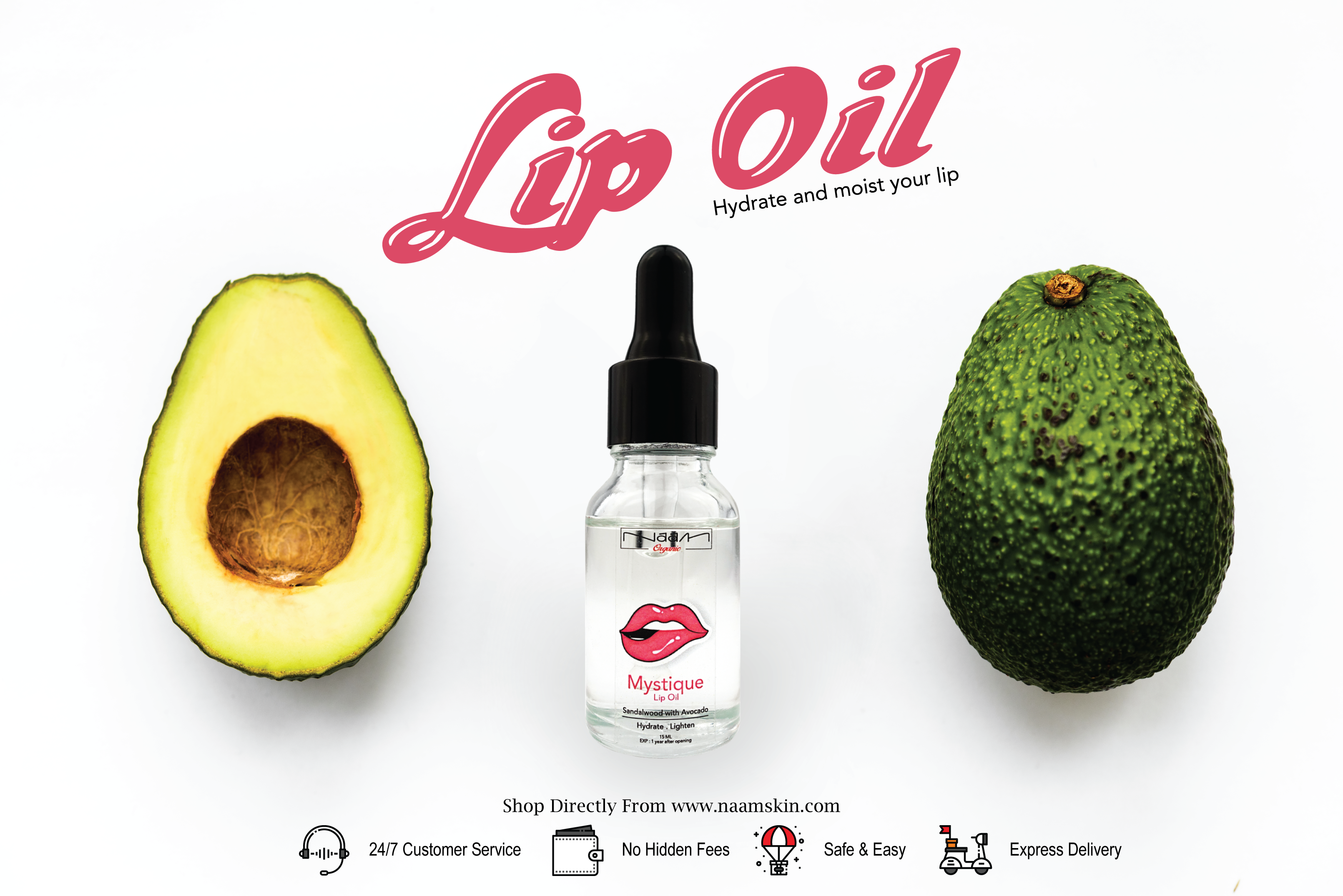 __________

www.naamskin.com

#Naam #RedefiningBeauty #WeCare #NationwideFootprint #Natural #Organic #Malaysia