Typically, when you hear the words "oil" and "skin" in the same sentence, it may sound
counterintuitive

.

The truth is face oil can set you on the path towards a gorgeous complexion. Crazy as it sounds, face oils can work wonders on any number of skin care problems, and transform skin from dull to dazzling.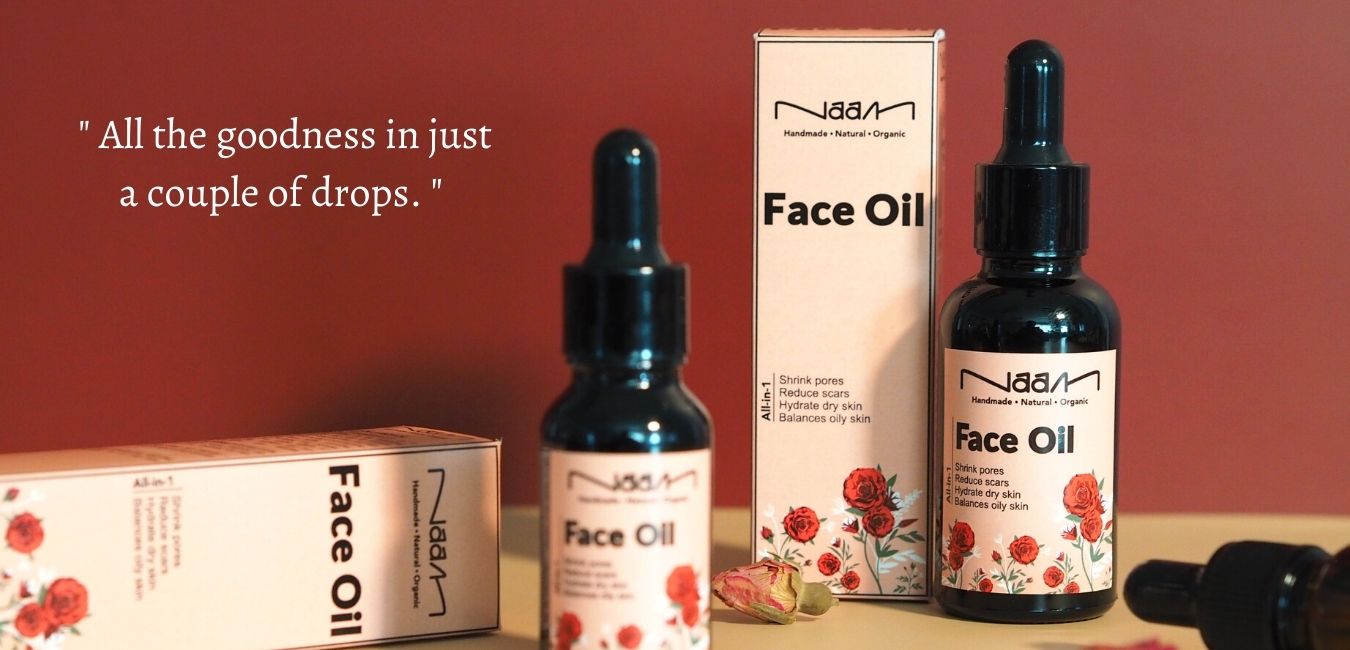 The skin needs oil to maintain a healthy balance, otherwise, it gets too dry which can cause breakouts, fine lines, and wrinkles. Using face oil helps keep moisture in the skin while protecting it from environmental damage.
Plus, they work well with every skin type. Yes, even if you have oily or blemish-prone skin. Face oils work alongside the skin's natural oils to balance skin complexion, lock in moisture, and reduce the skin's natural sebum production.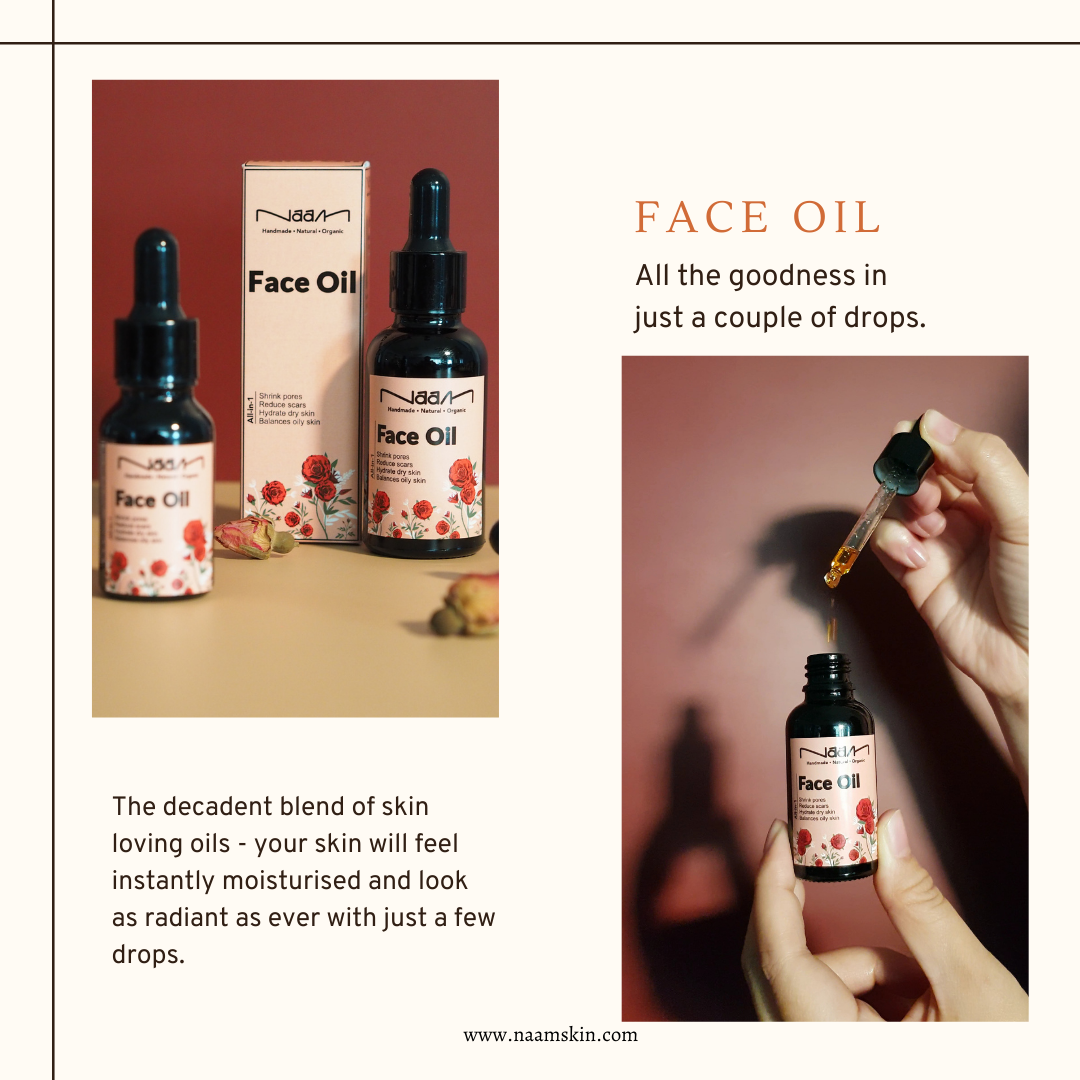 All skin types, including dry and sensitive skin, can reap the benefits of face oil.
Face oil ingredients function as emollients, which means they strengthen our skin barrier and prompt our skin to generate smooth, rejuvenated skin cells.
Plant oils are rich in antioxidants, which are critical for neutralizing free radicals and reversing the damage caused by the sun's UV rays and environmental pollutants. These ingredients restore our skin's natural strength and firmness to promote healthy, radiant skin.
Get yours now!